S/East Bishops To Buhari: Grant Amnesty To IPOB, Other Separatist Groups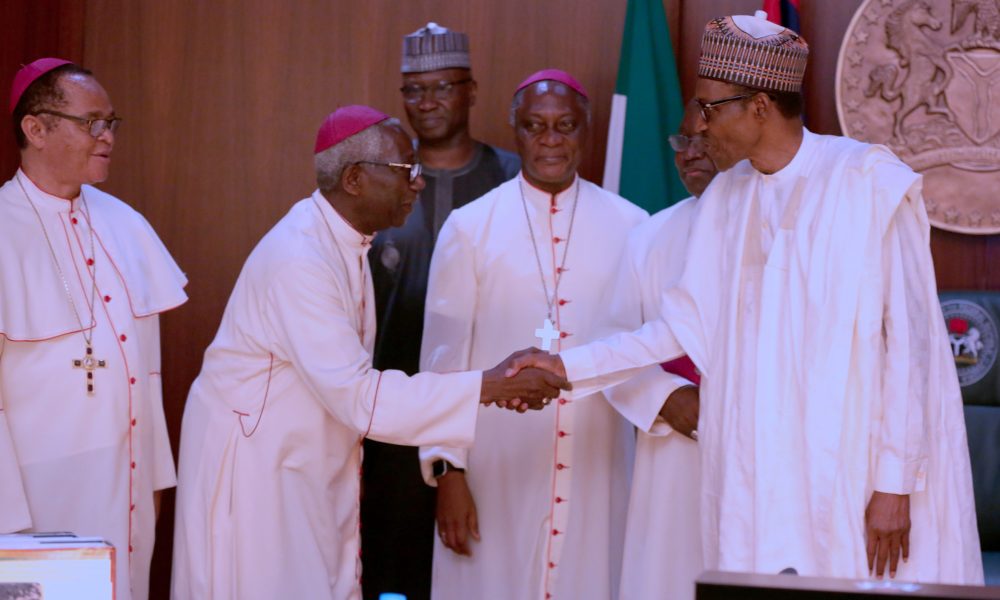 S/East Bishops To Buhari: Grant Amnesty To IPOB, Other Separatist Groups


South East Bishops have advised President Muhammadu Buhari to grant amnesty to the proscribed Indigenous People of Biafra (IPOB) and other separatist groups in the region.
In a statement jointly signed at the weekend, the clerics said granting amnesty and dialoguing with the Biafra agitators will bring peace back to the South East.
The clerics stated that militarist and high-handed approach will not solve the growing agitations in the SouthEast, rather negotiation would bring lasting peace to the violence in the zone.
They expressed concern over the insecurity in the region and promised to talk to various separatist groups on the need to stop the violence and killings in the South-East zone.
According to the Bishops, a national sense of belonging, equity, and fairness should be restored in dealing with all segments of Nigeria to end the orgy of violence that had trailed separatist agitations in some parts of the country.
The statement reads: "We, therefore, call on the Federal Government to consider granting amnesty to IPOB and other separatist groups.
"We believe that the de-criminalization and de-proscription of these groups would lead them to embrace the democratic and non-violent means of negotiation, thus opening the path of dialogue on the future of Nigeria.
"This will win the hearts of all and lead to a better rapport between the political leaders and the people in the future.
"A militarist and high-handed approach may win the peace of the mortuary and graveyard, but it cannot win the hearts and minds of the people.
"We, therefore, urge all, in the name of God, to join hands and work hard to restore trust, confidence and calm in South-East Nigeria.
"Growth and development in our region cannot be achieved through intimidation, mass murder and destruction.
"All those who are still preventing people from going about their legitimate businesses by enforcing a sit-at-home order, for which no group now claims responsibility, are, therefore, called upon to desist from doing so.
"In the same vein, we enjoin all our sons and daughters, especially those in the diaspora, to make responsible use of social media.
"This very powerful instrument that modern technology has placed in our hands should be used to build up, not to destroy; to dispel ignorance and spread love, not to spread falsehood, create fear and panic.
"We equally ask the security agencies to be professional in their efforts to ensure the maintenance of law and order in the region.
"We continue to pray and call on all Christians as well as all people of goodwill to join us in praying for peace that is based on justice, fairness, equity and good governance in Nigeria."