Nigerian Newspapers Daily Front Pages Review | Tuesday, 12 October, 2021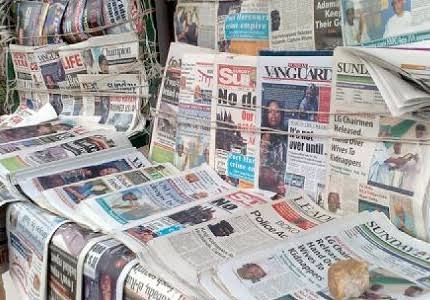 Nigerian Newspapers Daily Front Pages Review | Tuesday, 12 October, 2021


Ezenwoko's Blog looks at the top happenings making headlines on the front pages of Nigeria's national newspapers today Tuesday, 12 October 2021.
States have slammed the NNPC over the manner it was administering the fuel subsidy regime, calling for a probe by the National Assembly. PUNCH reports.
---
Experts has faulted Osinbajo, saying the devaluation of the Naira is unnecessary now, Vanguard reports.
---
Naira devaluation: FG faces tough choices as Osinbajo ask the Central Bank of Nigeria (CBN) to allow the currency to reflect market realities, according to The Guardian
---
Buhari at the Mid-term Ministerial Performance Retreat listed his administration's achievement while also speaking on his efforts at fighting insecurity and the plan to begin local production of arms. The Nation reports.
---
According to Vice President Osinbajo, the country's exchange rate as "artificially low", adding that it was deterring investors from bringing foreign exchange into the country. Daily Sun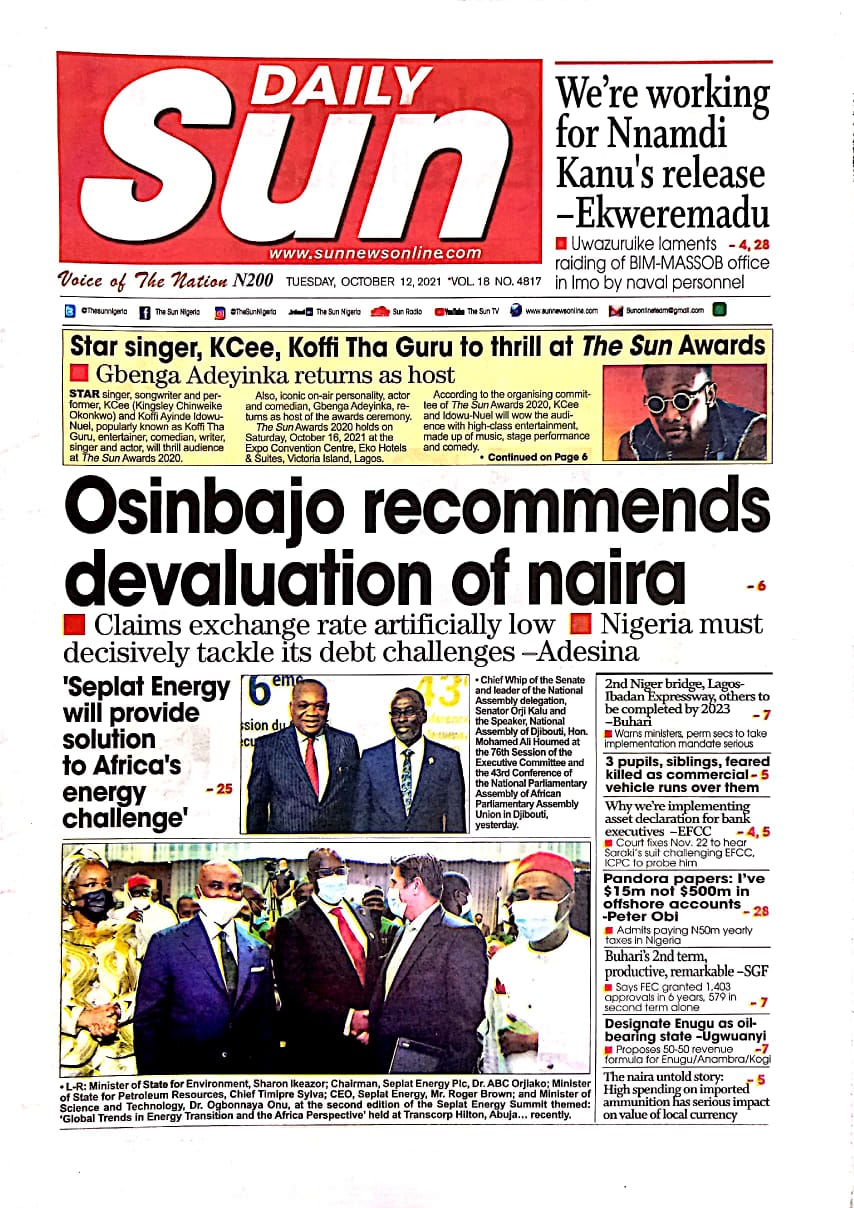 ---
Former Anambra State governor, Mr Peter Obi, has dismissed the allegation that he moved about $500m out of Nigeria to a secret haven, Nigerian Tribune reports
---
According to Daily Trust , Buhari may sack some ministers as he personally supervises their appraisal at the Mid-term Ministerial Performance Retreat
---
Nigerian civil aviation in­dustry may face a major chal­lenge very soon if the ongoing resignations of skilled personnel in the agencies are not nipped in the bud, Daily Independent reports.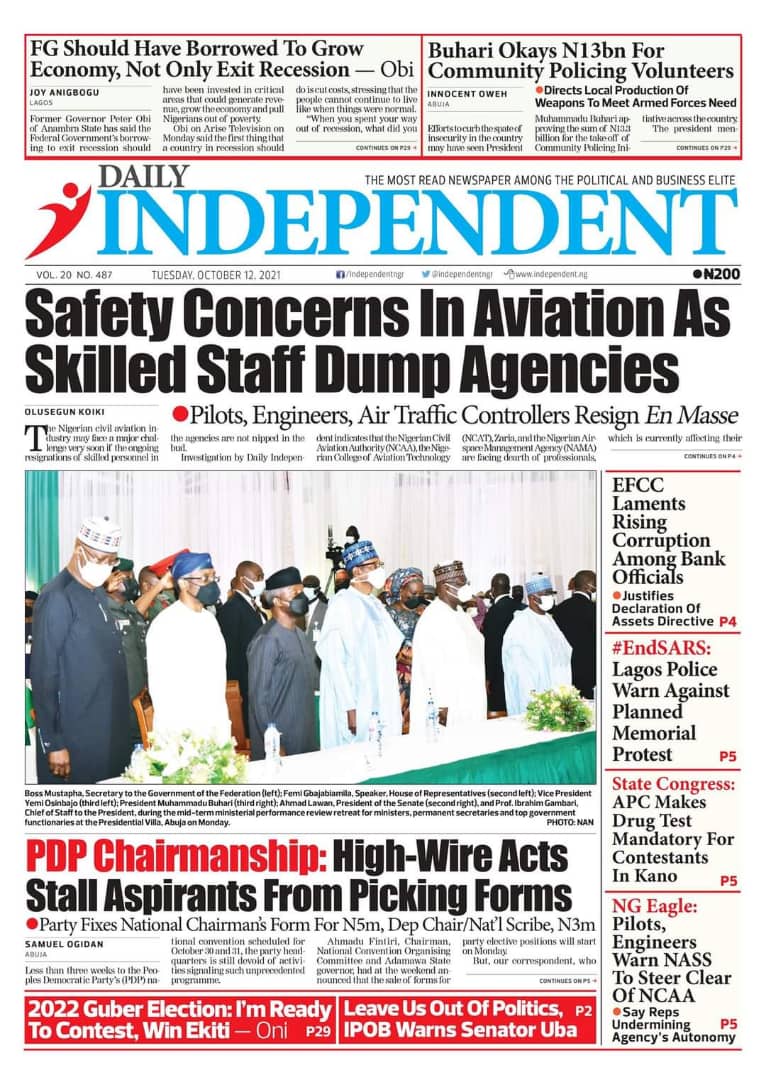 ---
President Buhari, The Daily Times report, has promised to complete key projects before the expiration of his tenure in 2023.
---
The Buhari-led government has approved the sum of N13 billion for the community policing, Nigerian News Direct reports.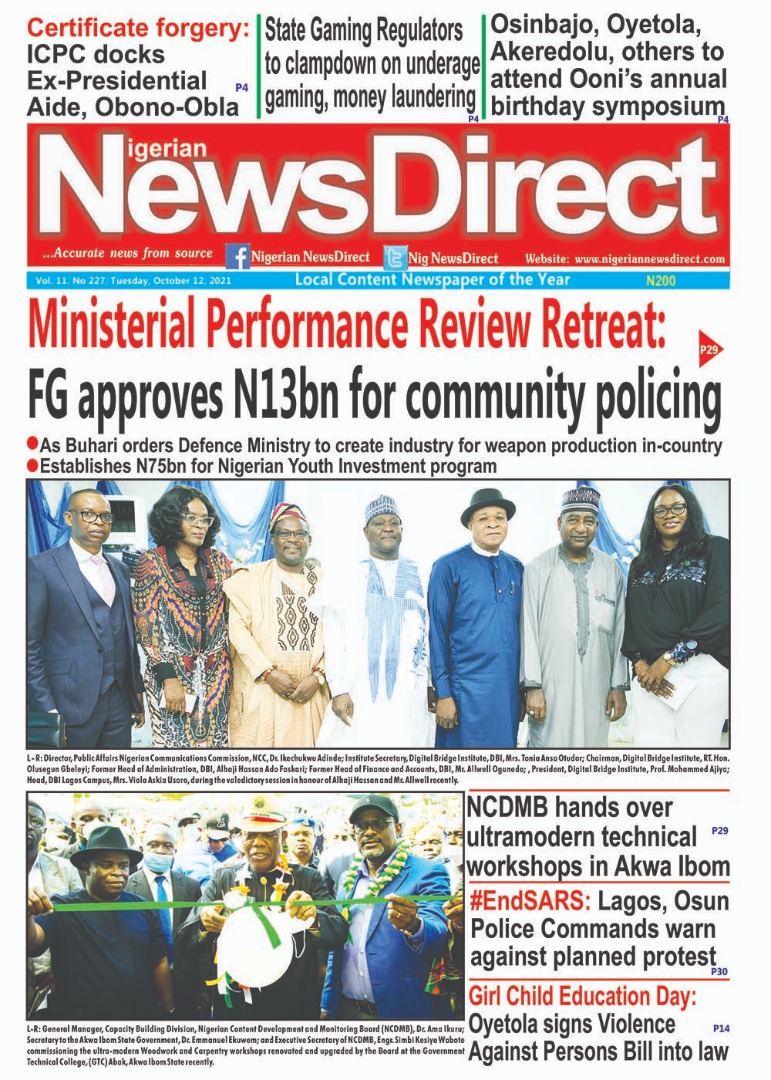 ---
Babafemi Ojudu has warned groups and media organisations not to cause a rift between Bola Tinubu and VP Osinbajo, First News reports.
---
Business leaders across Nigeria have warned the Buhari-led government against excessive borrowing to finance the 2022 budget.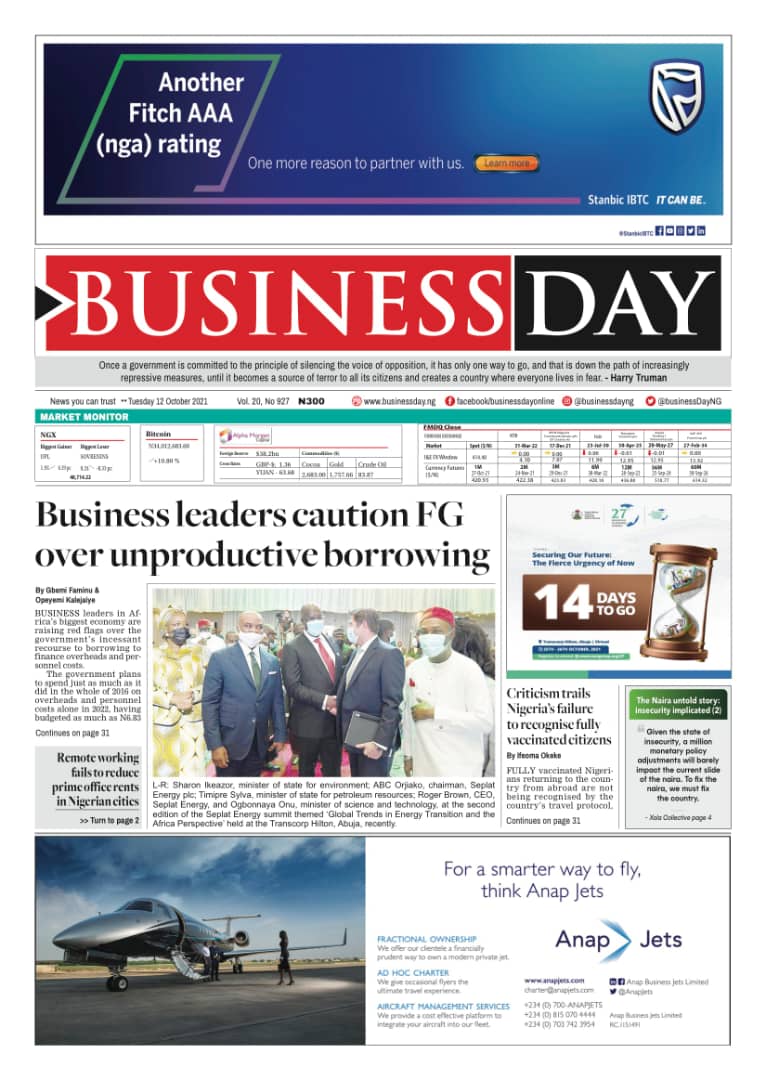 Thank you for reading, that all for today, see you again tomorrow for a review of Nigerian newspapers