Dollar To Naira Exchange Rate Today 12 October 2021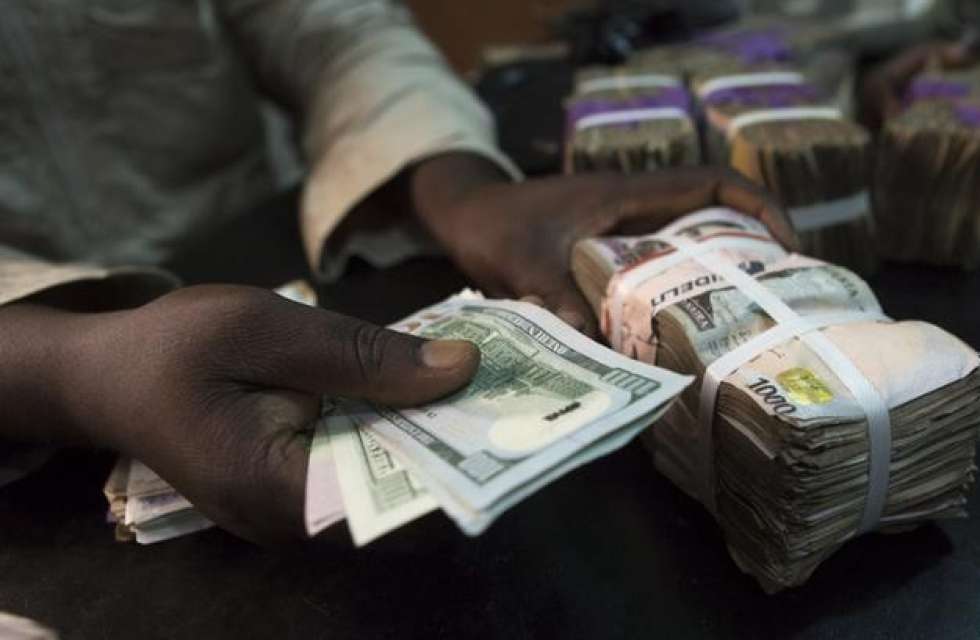 Dollar To Naira Exchange Rate Today 12 October 2021


This is the news about Dollar to Naira rate at the official and black market exchange rate Today October 12, 2021.
Read Ezenwoko's Blog update on the official dollar rates as well as Black Market rates, Bureau De Change (BDC) rates, and CBN rates.
How Much Is Dollar To Naira Exchange Rate Today Official Rate?
The official rate today, Tuesday October 12, for $1 dollar to naira = ₦ /$1.
According to the data at the FMDQ Security Exchange where forex is traded officially, exchange rate between the naira and the US dollar opened at ₦ /$1 on Tuesday October 12, after it closed at N414.40 per $1 on Monday, 11 October 2021.
How much is exchange rate of Dollar to Naira in Black Market today?
The exchange rate for a dollar to naira at Lagos Parallel Market (Black Market) for today, Tuesday, October 12, opened at N575.00 to a $1.
Please note that the Central Bank of Nigeria (CBN) does not recognise the parallel market (black market), as it has directed individuals who want to engage in Forex to approach their respective banks.
Trading at the official NAFEX window
The exchange rate depreciated against the US dollar on Monday, 11th October 2021 to close the day at N414.40 to a dollar compared to N414.30/$1 recorded at closure on Friday, 8th October 2021.
Meanwhile, Vice President Yemi Osinbajo has asked the CBN to devalue the naira in order to improve supply and bring in foreign exchange into the country.
Osinbajo made this known on Monday during the opening ceremony of the Mid-Term Ministerial Performance Review Retreat held at the Presidential Villa, Abuja.
The vice president asked the apex bank to increase the exchange rate, which in turn motivates investors to bring n foreign exchange into the country.
Osinbajo said: "As for the exchange rate, I think we need to move our rates to be more reflective of the market as possible
"This, in my own respectful view, is the only way to improve supply. We can't get new dollars into the system when the exchange rate is artificially low. And everyone knows by how much our reserves can grow.
"So I'm convinced that the demand management strategy currently being adopted by the CBN needs a rethink."