Nigeria Youth Investment Fund (NYIF) Shortlisted 10,000 Applicants for Disbursement/Training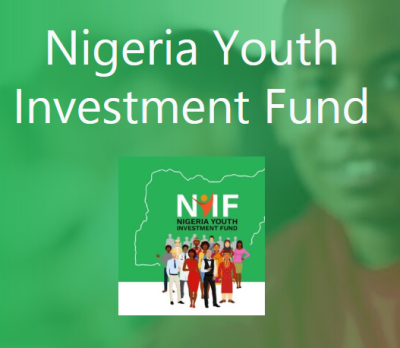 Nigeria Youth Investment Fund (NYIF) Shortlisted 10,000 Applicants for Disbursement/Training


Ministry of Youth and Sports Development through Nigeria Youth Investment Fund (NYIF) has Shortlisted 10,000 Applicants for Loan Disbursement and Training.
List of Shortlisted Applicants is out for those that applied for Nigeria Youth Investment Fund (NYIF).
With this notice applicants can now check their names on the list of NYIF Shortlisted Candidates via FMYSD website and NOYA website.
NYIF 10,000 Shortlisted Candidates for Disbursement and Training
About 10,000 NYIF Shortlisted Youths Awaits the nyif training and Loan Disbursement.
Trending   Egbin Power Plc Massive Recruitment 2021/2022 – Current 3 Job Opening
NYIF Loan Disbursement and Training for Shortlisted Candidates 2021
According to The Ministry of Youth and Sports Development (FMYSD), out of the ongoing screening of over 3 million applicants for the NYIF loan, 10,000 have been shortlisted for training by the Ministry after which they will be approved for specific amounts.
All approved applicants for loan will undergo training to ensure efficient use of the loan therefore increasing the yield and growth the loan can deliver to the intended business owner.
Trending   Apply for Entry Level Graduate Recruitment in a Top International Bank in Nigeria
NYIF Shortlisted Candidates will receive Loans at the range of 250,000 to 3million Naira for each Applicant
With the successful completion of this pilot phase NIRSAL has cleared names of another 10,000 for training and subsequent loan approval and disbursement. Loans are in the range of 250k to 3million naira for now.
Trending   Unilever Nigeria Recruitment 2021/2022 Application Form Portal
How to check NYIF List of Shortlisted Candidates 2021
These names are available on the FMYSD website and NOYA website.
To check if you are among the nyif shortlisted candidates, kindly Open here. to view the names.
Checks done include Age, BVN whether or not the individual has an existing government loan or received covid-19 business payments. Download in PDF File Here
Related