Nigeria Africa Graduate Programme 2021/2022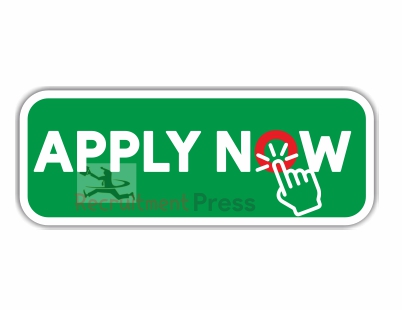 Nigeria Africa Graduate Programme 2021/2022


Nigeria Africa Graduate Programme. We are a specialist risk consultancy that helps to create secure, compliant and resilient organisations in an age of ever-changing risk.
Applications are invited for:
Title: Africa Graduate Programme (Nigeria)
Location: Lagos, Nigeria
Job type: Temporary
Description
As part of its Human Resources development strategy, Control Risks is embarking on the fourth iteration of its Africa Graduate Programme. This programme is aimed at providing a fantastic opportunity to deserving young people to gain skills and develop their workplace experience.

You will get to try your hand at various projects within the company to find the right service line for you. Upon successful completion of the programme and meeting all requirements, graduates will be offered an opportunity to join Control Risks on a permanent basis to build an amazing and permanent career within Control Risks and enhance our future presence in Africa.

This is a fantastic rotation-based fully paid programme where the graduates will spend time working with different teams and service lines in various African countries and at the end of the 18 months' programme, we expect candidates to have a comprehensive knowledge and a sound understanding of Control Risks and the solutions we offer to clients.

Graduates will be required to work full-time for 18 months. To be eligible for the programme you must be Kenyan/Nigerian/South African or Senegalese.
Trending   Ikeja Electricity Distribution Company (IKEDC) Recruitment for Call Centre Agents
Requirements
Work collaboratively with members of various teams / service lines to achieve business objectives.

Ensure work is completed with the highest level of detail and to timelines set.

Carry out added value research to support business development initiatives.

Conducting research, compiling reports and making presentations to senior managers.

To thrive in your work you should welcome change and challenges

Your high self-motivation naturally helps you to further develop our approach and our services for the markets across Africa.

Educated to degree level or equivalent

Must have completed NYSC (National Youth Service Corp)

Strong computer literacy and proficiency in Microsoft Office.

Have less than 3 years work experience (does not include internships)

Verbal, reading and written fluency in English

Beyond your analytical skills you need to be open minded, flexible, articulate and confident

You will need to build strong and enduring relationships on a local and international level – also a strong team ethic will help you work effectively with colleagues and clients.

You need to flexible and positively embrace changing priorities and workloads, bringing positive energy into the company.

We will require excellent communication skills both written and verbal

We expect you to be commercially aware, so you can quickly grasp our clients' issues and opportunities and be passionate about enabling their success.
Trending   How to Download and Install Npower NASIMS Biometrics Software
Benefits
Control Risks offers a competitively positioned compensation and benefits package that is transparent and summarised in the full job offer.

We operate a discretionary global bonus schemes that incentivises, and rewards individuals based on company and individual performance

Control Risks support hybrid working arrangement, whenever possible, that emphasizes the value of in-person time together – in the office and with our clients – while continuing to support flexible and remote working.

As an equal opportunities' employer, we encourage suitably qualified applicants from a wide range of backgrounds to apply and join and are fully committed to equal treatment, free from discrimination, of all candidates throughout our recruitment process.
Trending   Kaduna State Government Recruitment 2021 – Apply kdsg-jobs.com/agencyjobs
How to Apply
Interested and qualified candidates should: Click here to apply
Application Closing Date:  2nd November, 2021.
Related