Man Murders His Friend For Making Love To His Wife In The Dream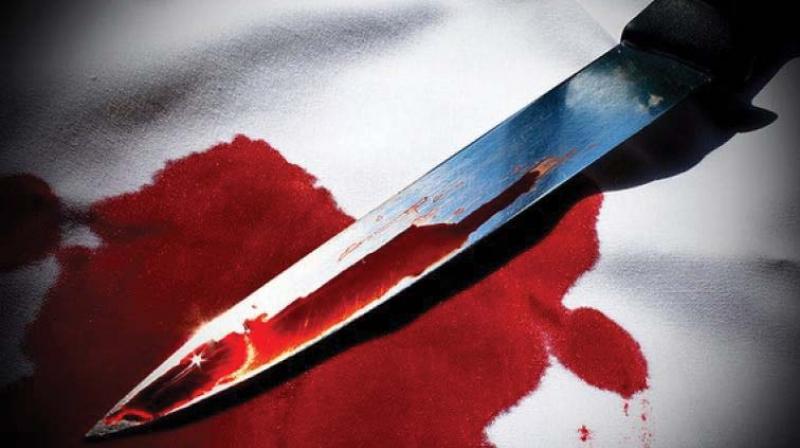 Man Murders His Friend For Making Love To His Wife In The Dream


A man has allegedly murdered his friend for sleeping with his wife in the dream.
Kwado Adusei also known as Desco was arrested by the police for killing his friend at the Wawaase in Afigya Kabre, south of Ashanti region, Ghana.
The assailant reportedly murdered the victim after dreaming that he was sleeping with his wife.
Desco had murdered his friend, Kwesi Banahene by luring him to the bush and consequently stabbing him multiple times on his body.
Banahene body was later found in the bush after a search party went looking for him when they discovered he was missing.
Desco also tried to murder his own grandfather after claiming that the aged man stole his manhood and rendered him impotent.
Luckily his grandfather survived the attack and is presently undergoing treatment.
Desco told newsmen that his dreams always come to pass and he could not wait for his friend to actually sleep with his wife before killing him.
Meanwhile, one Jethro Maimba was reportedly sleeping with a married woman whose name is given as Lizzie Maphosa when a swarm of bees attacked him.
It was gathered that the two residents of Kwaramba, a Village in Gokwe town of Zimbabwe had entered into the bush to have intercourse when they were visited by the insects.
Ezenwoko's Blog learnt that the bees only stopped stinging the promiscuous man after he pleaded for forgiveness from Maphosa's husband, Joseph Musariri.