#EndSARS Memorial: 'Government Used People To Play Squid Game' – Real Warri Pikin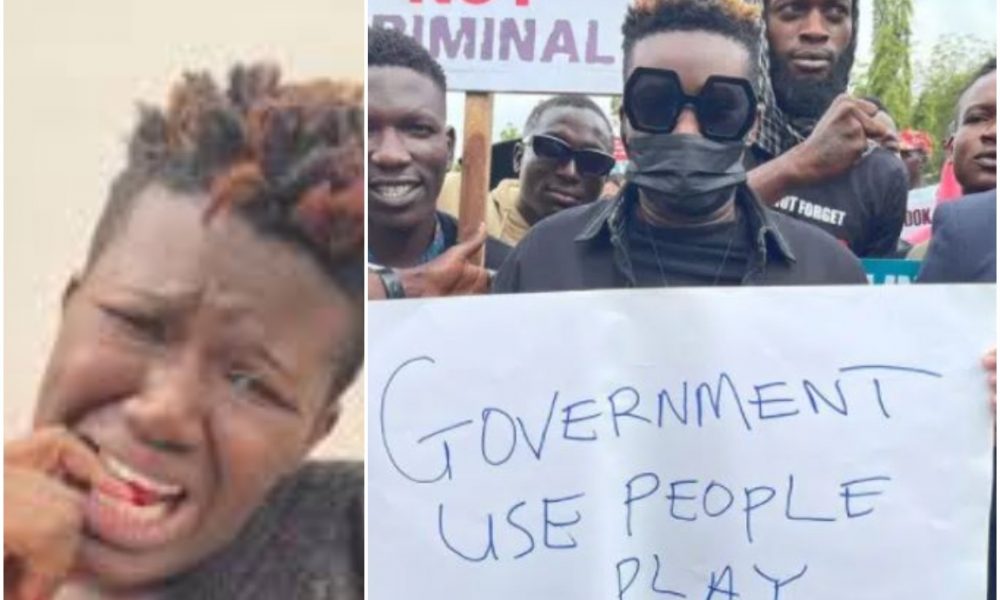 #EndSARS Memorial: 'Government Used People To Play Squid Game' – Real Warri Pikin


Comedienne Anita Asuoha, popularly known as Real Warri Pikin has likened the Nigerian government to the popular Netflix series, Squid game.
Ezenwoko's Blog understands that the comic actress joined other Nigerians at the Lekki Tollgate today to mark one year of the nationwide #EndSARS protest that later resulted in bloodshed after it was hijacked.
Holding high her placard, the mother of three displayed her thoughts on the ongoing EndSARS memorial for the lives lost at Lekki Tollgate.
According to the inscription written on the placard of the comic actress, the Nigerian government used the protesters to play 'squid game.
The squid game series happens to be a high-grossing series centred on endless murders and killings of characters in a game.
The mother of three noted that the Nigerian government and the organizers of the squid game are similar, because like the players in the squid game who were killed in cold blood for participating in a game, so likewise the people who were massacred on October 20, 2020, for protesting for their rights.
Hence, she submitted the Nigerian government murdered innocent citizens in cold blood while they allegedly denied it ever happened.
See photo below;