Nigeria Needs To Support Women To Experience More Growth And Development – Dr Mrs Folake Yobah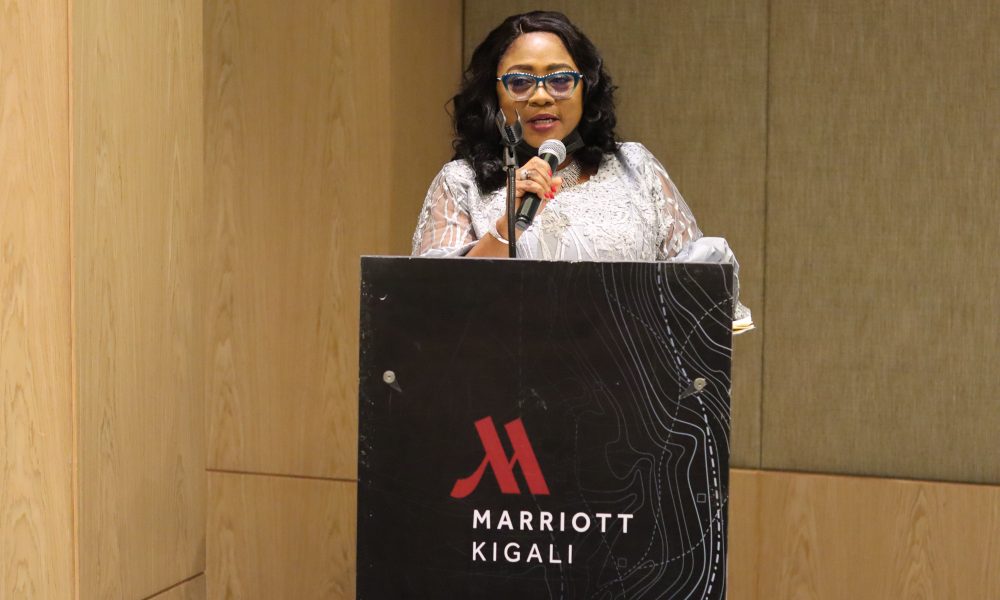 Nigeria Needs To Support Women To Experience More Growth And Development – Dr Mrs Folake Yobah


The President of Prime Unique Women Initiative (PUWI) Dr. Mrs. Folake Yobah FIMC, CMC has called on Nigerian women to be more actively involved in the political, economic, and social-cultural development of Nigeria.
She made the call at the Women Leadership and National Development Conference in Kigali, Rwanda. The program had eminent Nigerian women led by the Hon Minister of Women Affairs, Dame Pauline Tallen OFR, KSG. Other personalities who attended the conference included wives of governors and several women leaders in the political and economic circle in Nigeria.
According to her "About half of the population are women, their participation will create a balance of power between genders. This is an indicator of development in any society. Over the years, I've witnessed a rise in the number of women serving in elected and appointed political positions, the world over. But that is not the case for Nigerian women."
Mrs Yobah who is the convener of the conference urged the Nigerian government to create an environment that allows the Nigerian woman to thrive.
She noted the fact that Rwanda has used a quota system to pave the way for women's representation in politics. In Rwanda, over 50% of political positions are held by women and this has contributed immensely to the growth of the nation.
She pointed that the journey to greatness for the country may remain stifled unless the nation embraces an optimal representation of women in the decision-making matters of the country.
She called on government officials to dismantle the obstacles of law and convention, of culture and expectation that disadvantages women and denies them full participation in our national life.
Speaking in the same vein, the Minister of Women Affairs, Dame Pauline Tallen stated that she is working tirelessly to build a brand for Nigerian women.
She urged the program to embrace the positive change exhibited by Rwandese women in governance, see through the eyes of the storm, and contribute positively to birth good leadership in Nigeria.