#EndSARSMemorial: Pastor Sam Adeyemi Sends Message To Nigerian Youths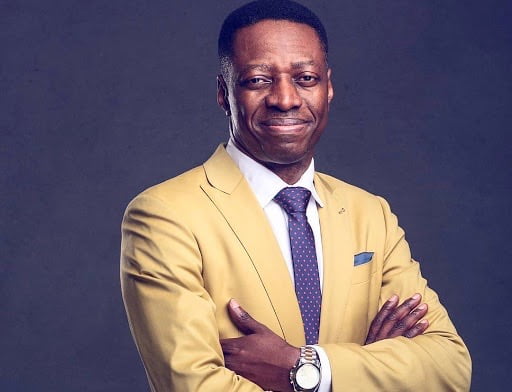 #EndSARSMemorial: Pastor Sam Adeyemi Sends Message To Nigerian Youths


The Senior Pastor of the Daystar Christian Center, Sam Adeyemi has told the youths of Nigeria to own the country and continue to take steps to make the nation better.
The popular and youth-friendly cleric told the youths that the elders won't always be in charge of what happens in Nigeria and they must be ready to define their own future.
The pastor who spoke on Wednesday via a short statement on his micro-blogging site, Twitter encouraged the youths, urging them to believe their efforts will not be in vain.
He ended his statement with the #EndSARS hashtag, which is an identification with the commemoration of the first year anniversary of the protests against police brutality and bad governance in Nigeria as well as the famous but controversial Lekki Toll Gate shootings.
Adeyemi wrote: "Dear young Nigerian, we adults will not hold the stage forever. You own the future. Keep moving to fulfill the dream of a Nigeria and Africa that empower all without discrimination, creating political, economic and cultural development. Your efforts will not be in vain." #EndSARS
Meanwhile, the Lagos Police Command has disclosed why its men fired tear gas at #EndSARSMemorial protesters at the Lekki Toll Gate on Wednesday.
Ezenwoko's Blog earlier reported that the Police fired tear gas at the protesters, who were holding a memorial car procession to mark the #EndSARS one-year anniversary.
But in an interview with reporters on Wednesday, the state Police Commissioner, Hakeem Odumosu, said the police fired tear gas at the protesters to avoid breakdown of law and order.