Three Police Officer Killed Inside Ebonyi Police Station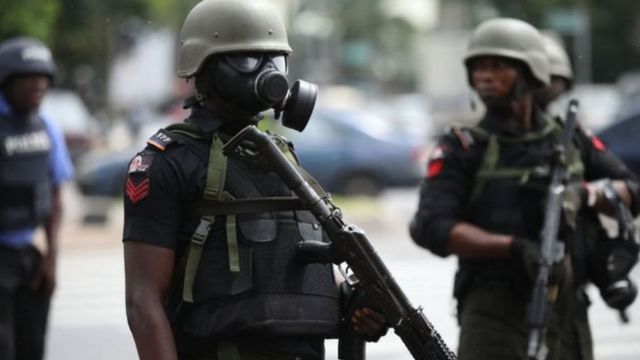 Three Police Officer Killed Inside Ebonyi Police Station


Unknown gunmen have killed three police officers during an attack on a police station at Unwana, Afikpo North Local Government Area of Ebonyi State.
A resident that spoke with DailyTrust on condition of anonymity said, the armed men killed a constable and two inspectors.
According to the resident, the gunmen that attacked the police station were masked.
He further stated that one of the attackers was killed during the attack.
He said: "They killed 3 policemen: one constable and two inspectors and the police killed one of the gunmen.
"Nobody knows the identity of the gunmen but the body of the slain officers have been taken to the mortuary.
"The incident happened around 2 am and nobody can tell the route the hoodlums came from. All we heard were gunshots for about 10 minutes. At the moment, there is no information to know if they destroyed or stole anything from the police station.
"The men were masked, but the one killed had his face unveiled by the police to ascertain his identity.
"Also the deceased hoodlum had red clothes tied around his waist."