2023 Presidency: Osinbajo Can Not Bow To Any Politician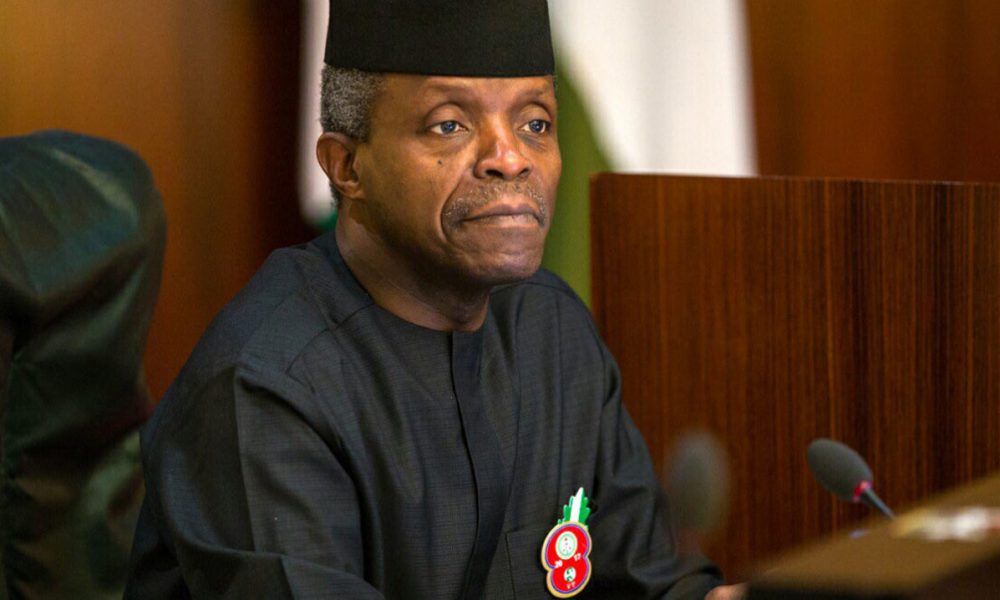 2023 Presidency: Osinbajo Can Not Bow To Any Politician


As the race for the 2023 presidency gathers momentum, a group supporting the candidacy of Professor Yemi Osinbajo has denied that the Vice President is no longer in the race.
The group, identified as the Progressive Consolidation Group (PCG) said any narrative that Osinbajo has withdrawn from the 2023 race should be disregarded.
A statement by the chairman of the group, Aliyu Kurfi said while the Vice President has not officially declared his intention for the 2023 presidency, rumours that he has stepped down from the race in favour of another politician should be disregarded.
Kurfi in his statement submitted that while Osinbajo remains committed to the success of the administration of President Muhammadu Buhari, he can't be intimidated by anybody to drop his ambition.
"Our dear Vice President, Professor Yemi Osinbajo, SAN remains loyal to his boss, President Buhari, he is much focused on the job and he has never been known for desperate politicking," he said.
"Specifically, it must be stated that an outrageous lie that the VP attended any meeting to renounce 2023 presidential ambition or bow to any politician for same, remains an absolute falsehood; how can he renounce what he is even yet to accept or declare?"
"Every well-informed Nigerian knows that PCG is the very first 2023 support group to be formally recognized by our progressive party, APC and we have never sought to prevent or discourage others from following in our footsteps because VP Osinbajo will not subscribe to dirty political games that some typically desperate politicians play," he added.
Meanwhile, all the 36 Speakers of the State Houses of Assembly have appealed to President Muhammadu Buhari to without delay, declare bandits as terrorists.
The Speakers who noted that the bandits are enemies of the nation made the call at the end of their meeting in Katsina State on Sunday.
The Chairman of the Conference, who is also Bauchi Speaker, Abubakar Suleiman made the mind of his colleagues on the matter known while speaking on the five-point communiqué issued at the end of their meeting.