Singer, Lizzo, Stirs Reactions With Her Outfit To Cardi B's Dancehall Themed Birthday Party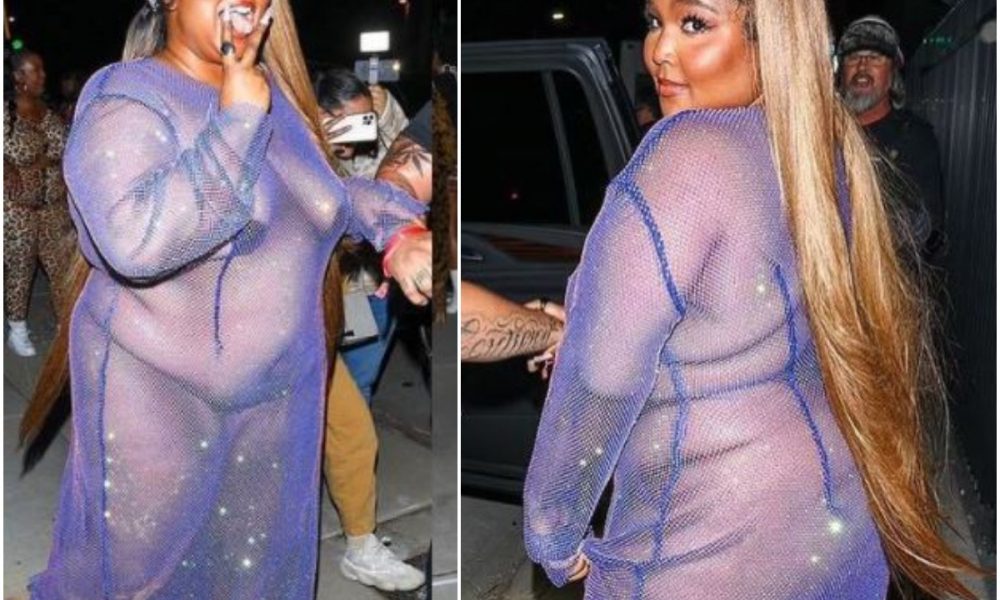 Singer, Lizzo, Stirs Reactions With Her Outfit To Cardi B's Dancehall Themed Birthday Party


Photos of American singer, Lizzo, rocking a visible purple sequence gown to Cardi B's dancehall themed birthday party has stirred reactions on social media.
Ezenwoko's Blog understands that Cardi B turned 29 years old yesterday and she held a big party in LA last night to celebrate.
Lizzo who was present at the event beamed as she strolled into the star-studded event barefoot and wore her hair swept into a show-stopping half-up, half-down look.
Lizzo worked her best angles for photographers and opted for a full face of glam.
She was also sporting an enormous pair of fresh acrylic nails that were painted a chic shade of pink.
The dress has been greeted with mixed reactions as social media users rated her looks to the party low and unappealing.
See photos below;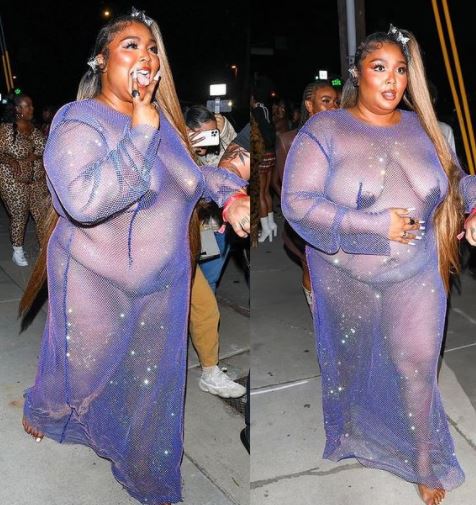 Some of the reactions below;
ladylikesukurat wrote; If this is her body positivity then I don't want. But guess what, let "Her" do "Her
daraseemy wrote; Lizzo!!! She doesn't care about what you say .So don't even waste your time body shaming her
prof.oyk wrote; she needs serious prayers
_berylchloe wrote; She looks beautiful ❤️…she is happy in her own skin and we love to see it ❤️
oyiboroli wrote; 'I felt exactly the same way I feel when I see a mad lady striped naked on the streets 😢😢😢 someone please explain what's going on 🥴🥴😳 this is sa'
jemnikiceystore wrote; Loving your body doesn't equate to dressing extremely Indecent😪😪😪.