Security Operatives Watch As Sowore Is Beaten Up By Thugs At Nnamdi Kanu's Trial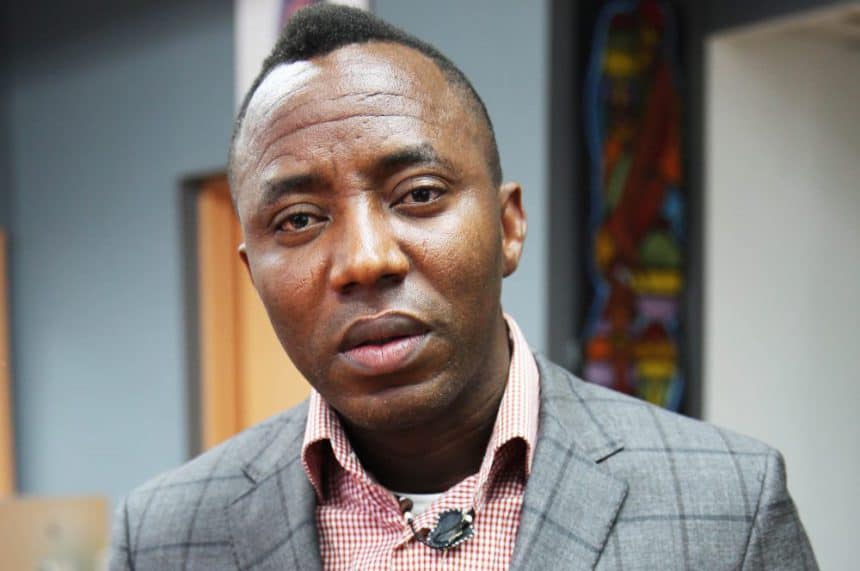 Security Operatives Watch As Sowore Is Beaten Up By Thugs At Nnamdi Kanu's Trial


There was a mild drama on Thursday as some persons suspected to be hoodlums, beat up activist and publisher, Omoyele Sowore in Abuja.
Sowore was beaten up when he showed up at the Federal High Court in Abuja for the hearing of the case between the federal government and the leader of the Indigenous People Of Biafra (IPOB), Nnamdi Kanu.
As earlier reported by Ezenwoko's Blog, the former presidential candidate was denied entrance into the courtroom by a joint team of security operatives including police and the Department of State Services (DSS).
According to reports from journalists present on ground, the suspected hoodlums numbering about 20 arrived while Sowore was still engaging the security operatives on why he was denied entrance.
Shortly after they arrived, the hoodlums who were described as looking unkempt, attacked Sowore, inflicting punches and blows upon him but surprisingly, the security operatives just kept looking at the entire scenario.
It took the shoutings from other people on ground to force the security agents into action and save Sowore, but even at that, the hoodlums were not arrested.
This sparked angry reactions from the onlookers, forcing the security operatives to pick some of the thugs before they disappeared completely.
The security operatives reportedly got hostile after the situation with the hoodlums and started hitting people including journalists with sticks.
They went further to threaten some journalists, asking them not to record the situation.
Meanwhile, the leader of the Indigenous People of Biafra (IPOB), Nnamdi Kanu, has pleaded 'not guilty' during his re-arraigned at a federal high court in Abuja on terrorism charges.
Ezenwoko's Blog reports that the court session on Thursday commenced at 10 am.
When the charges were read to him, the IPOB leader pleaded 'not guilty'.
Nnamdi Kanu's lawyers are also making a case for the IPOB leader to be transferred from the DSS custody to the Like correctional facility.