Policeman Violates Traffic Rule, Knocks Down Three Construction Workers In Adamawa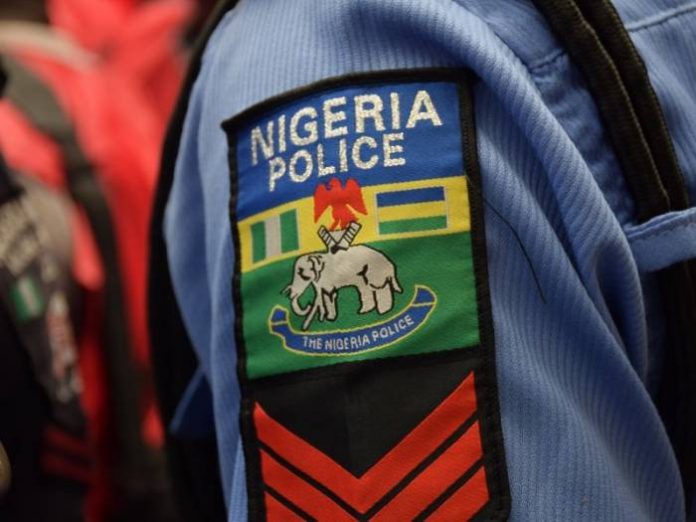 Policeman Violates Traffic Rule, Knocks Down Three Construction Workers In Adamawa


An officer of the Nigerian Police Force has reportedly knocked down three people at a construction site in Adamawa State.
The power-drunk officer according to reports shunned a barricade at the construction site and forcefully drove his private car into the site, knocking three workers down.
Ezenwoko's Blog learnt that the incident happened on Thursday, 14th October at a construction site which is a few walks away from the State Police headquarters in Jimeta.
Reports gathered that the police officer shot sporadically into the air to escape been lynched and make his way out of the site after knocking down the workers.
The affected workers reportedly sustained degrees of injuries from the careless actions of the policeman.
The policeman whose car was identified as a Peugeot 206 with registration number RBC 179 TT, reportedly refused to take a diversion created to protect the workers constructing the flyover and interchange at the famous Police Roundabout, named after the police state headquarters located in the vicinity.
The state Police Public Relations Officer, DSP Suleiman Nguroje, confirmed the incident, affirming that the offending officer has been apprehended.
Meanwhile, a 16-year-old boy has been sentenced to nine years in prison after being convicted of stabbing a female college student.
The assailant, Luchiano Lewis, alongside two other teenagers of 16 and 13 murdered the victim Tessa Majors in 2019.
Ezenwoko's Blog reports that at the time of the murder, Lewis was 14 years old and the Manhattan District Attorney's office decided to charge him as an adult.