PDP National Chairmanship Form Pegged At ₦5 Million [See Full Price List]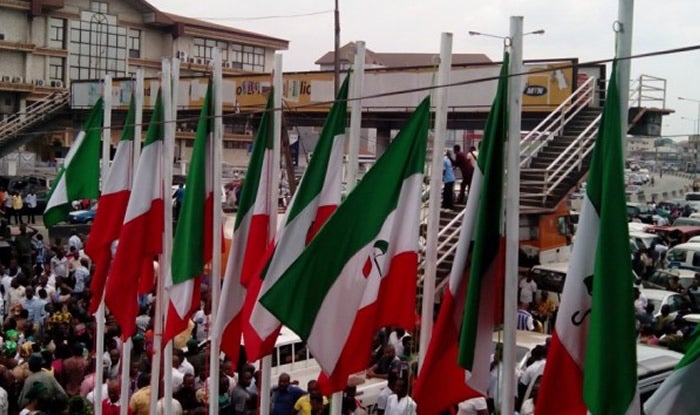 PDP National Chairmanship Form Pegged At ₦5 Million [See Full Price List]


The price for forms for positions up for grabs at the upcoming Peoples Democratic Party (PDP) national convention has been revealed.
Ezenwoko's Blog reports that the national convention planning committee had announced the commencement of the sale of forms today.
As sales commenced today Monday, October 12, 2021, the chairmanship form goes for ₦5 million, while the deputy national chairman and national secretary forms are to be obtained at a cost of ₦3 million each.
Forms for other offices in the NWC including the national publicity secretary, national auditor, national financial secretary, national youth leader, national treasurer and national legal adviser, are to cost the sum of ₦2 million each.
Forms for other national officers (deputies) offices are to be obtained at a cost of ₦750, 000 each.
Recall that the Governor of Adamawa State and Convention Planning Organising Chairman, Ahmadu Fintiri, had disclosed that the Eagles Square has been secured for the convention while the Old Parade Ground, Area 10, will serve for accreditation.
He stated that the convention planning committee is working with the October 30/31 dates in mind.
Fintiri said: "The venue has been secured, that is the Eagle square and it is ours on that day, 30th and 31st. We have equally secured the Area 10 Old Parade Ground which will serve the purpose of accreditation.
"We are urging the accreditation committee to work on using these venues in liaison with the transport committee so that the transport committee will work with the appropriate transport companies to secure vehicles for members that will be accredited and conveyed from the Old Parade Ground to the Eagles square."