Pandora Papers: Falana Reacts To Indictment Of Obi, Oyedepo, Others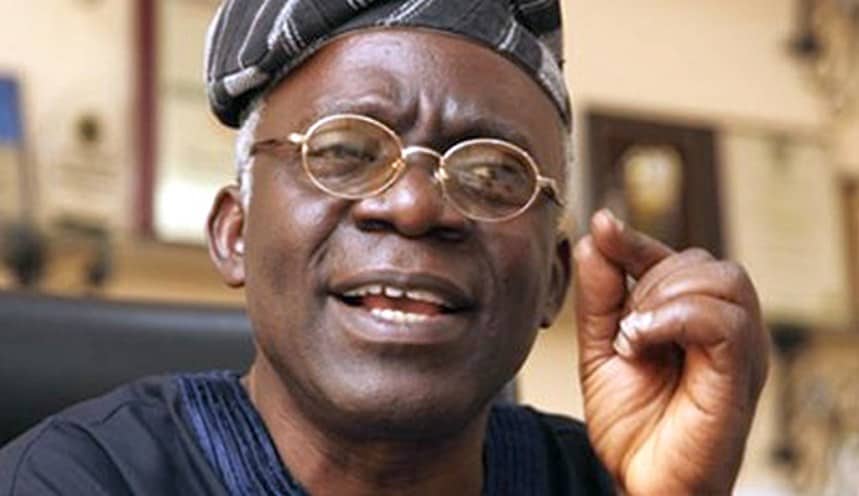 Pandora Papers: Falana Reacts To Indictment Of Obi, Oyedepo, Others


Human rights activist, Femi Falana (SAN), has reacted to the indictment of some Nigerians in offshore dealings by Pandora papers.
Ezenwoko's Blog reports that the Pandora Papers investigation involving over 600 journalists and over 100 media organizations have exposed the financial dealings of former UK Prime Minister, Tony Blair, Kenya President Uhuru Kenyatta, the image-maker of Russian President Vladimir Putin and many others.
The investigation also uncovered financial secrets, including those of politicians, former and serving public officials, including Governor Atiku Bagudu of Kebbi State, former PDP Vice-presidential candidate, Peter Obi, APC chieftain, Senator Stella Oduah,  Governor Gboyega Oyetola of Osun State, among others.
Speaking on Friday during the West Africa Media Excellence Conference and Awards (WAMECA) held in Ghana, Falana stated that the exposé has shown the unstoppable power of the press.
The senior lawyer added that the investigation by Pandora papers has revealed that the press can be organised, professional and committed to a course to make the world a better place
"They leaked 11.9 million documents and 2.9 terabytes of data exposing corrupt dealings by the powerful and the global rich. The Pandora Papers which were released on October 3, 2021, exposed the secret dealings of 35 world leaders and over 100 billionaires and powerful people.
"In 600 journalists from 150 media organisations, across 117 countries working together, shows not just the power of organisation, professionalism and commitment to make the world a better place, but also, the unstoppable power of the press," he said.