Nigeria's eNaira, The First Cryptocurrency Launched By An African Country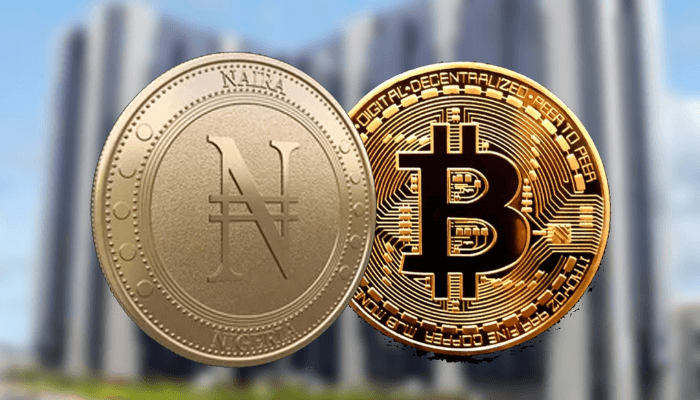 Nigeria's eNaira, The First Cryptocurrency Launched By An African Country


President Muhammadu Buhari officially launched eNaira, the cryptocurrency issued by the Central Bank of Nigeria, on Monday. A first on the African continent.
The digital version of the Nigerian national currency is now available. Nigerian authorities have launched eNaira, the cryptocurrency issued by the Central Bank. Equivalent in value and fully exchangeable against the Naira, the eNaira functions as a wallet against which clients can hold existing funds in their bank account, according to the regulator's explanations. A first on the African continent that President Muhammadu Buhari, presiding over the launching ceremony on Monday, did not fail to highlight:
"We have become the first country in Africa and one of the first in the world to introduce a digital currency for its citizens. "
$29 billion over ten years for the national economy
Emphasizing the goal of pushing the boundaries of the payment system and further facilitating financial transactions for all, President Buhari also noted the impact that digital currency could have on the Nigerian economy:
"Along with digital innovations, CBDCs [central bank digital currencies] can promote economic growth through better economic activities. Indeed, some estimates indicate that the adoption of the CBDC and its underlying technology, called blockchain, can increase Nigeria's GDP by $ 29 billion over the next 10 years. "
Five years of work
The Central Bank of Nigeria has been working on the project for five years, in a country where cryptocurrencies have met with considerable enthusiasm from the population, who are often trapped in fraudulent networks. To this openness of Nigerians to digital financial transactions has been added the context of the health crisis which has almost imposed the use of dematerialized transactions.
But in addition to the technical challenges encountered before this formalization of eNaira, the project was recently shaken up by the legal action of a fintech accusing the Central Bank of plagiarism. In early October, the federal court rejected these allegations and gave the green light to the regulator to finalize the project.
The regulator today unveiled the regulatory directives related to the use of eNaira, while specifying the role of each actor in the ecosystem. In terms of risk management, the Central Bank calls on the country's financial institutions to put in place appropriate measures to guarantee sufficiently effective management in the face of cyber threats.
On the technical side, the Nigerian Central Bank works in partnership with Bitt, a company based in Barbados. At this stage, 33 banks, 2,000 customers and 120 traders have already successfully registered on the platform available via an application on Apple and Android, according to the Central Bank.
After Nigeria, Ghana – which has been testing its eCedi since September – could be the next African country to hold a cryptocurrency.