Manchester United star reveals how he felt after losing POTM award to Iheanacho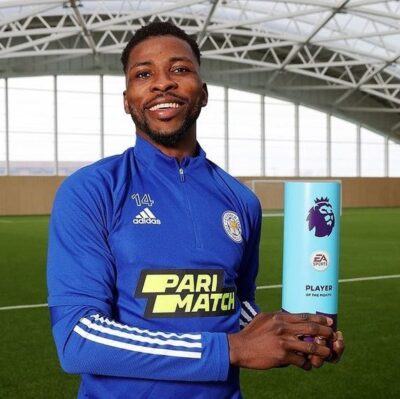 Manchester United star reveals how he felt after losing POTM award to Iheanacho


The Nigerian international won the player of the month in March following a brilliant, beating a Man Utd star, who was on loan at West Ham to the award
Manchester United star Jesse Lingard has revealed he was close to winning the Premier League player for the of March but admitted Kelechi Iheanacho was a deserving winner.
Both Jesse Lingard and Kelechi Iheanacho were nominated for March's player of the month last season following their brilliant performances for their respective clubs.
Lingard, who was on loan at West Ham for the second half of last season, scored two times and provided one assist in three Premier League games last March.
Meanwhile, Iheanacho scored in every game he played in March, including a hat-trick in Leicester City's 5-0 demolition of Sheffield United.
Eventually, the 25-year-old's record in front of goal earned him the Premier League player award for the month of March ahead of Lingard.
And while he admitted that the Nigerian international deserved the award for his hat-trick, Lingard felt he was close to nicking it.
"When I first got nominated for Player of the Month in February, we were like, "What's this then?! Err, add it to the board," Lingard said in his post for The Players Tribune. 
"Then it became three nominations in a row, February, March, April! I'd been on the shortlist before in my career, but had never won."
"I felt really close in March, but Kelechi Iheanacho bagged a hat trick and snuck it … probably deserved it, to be fair," he added.
Lingard didn't have to wait long, though, before finally winning the award. Both players were once again nominated for the award in April, but it was the England international that eventually won the prize ahead of the Super Eagles star.