"The whole country was going crazy" – Ex-Chelsea signing Sarki reveals why he dumped Nigeria for Haiti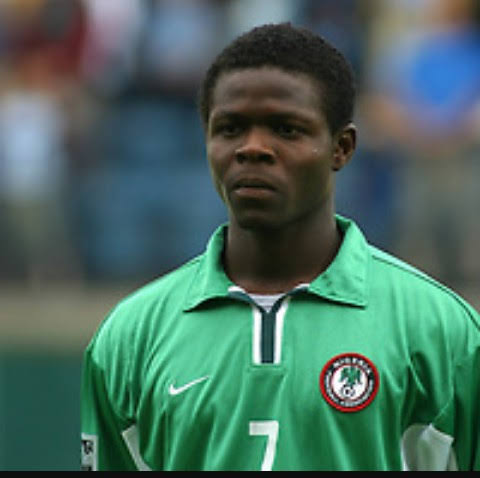 "The whole country was going crazy" – Ex-Chelsea signing Sarki reveals why he dumped Nigeria for Haiti


The 33-year-old played for Nigeria U17 and U20 teams, but he never got the chance to represent the country at national team level
Former Nigeria youth international Emmanuel Sarki has finally opened up on why he gave up on the dreams of playing for his fatherland and how interesting it was to play for Haiti.
The Kaduna-born winger was seemingly destined to progress to the Super Eagles after excelling for the Nigerian youth teams, including the Golden Eaglets, the Flying Eagles, and the U-23 side.
Talented, tricky, and quick, Sarki was often mentioned in the same breathe as childhood friends Mikel Obi, Ezekiel Bala, and Chinedu Obasi – four of the most talked-about teenagers in Nigerian football in the mid-2000s.
Sarki, Obi, and Bala were registered with Norway's Lyn Oslo in 2004, while Obasi joined them a year later, hoping to progress to sign for any of Europe's biggest clubs once they turn 18.
Chelsea later signed Sarki and Mikel (after a protracted transfer battle with Manchester United and Lyn) but quickly loaned the former to KVC Westerlo. At the same time, the latter went on to enjoy a remarkable career with the Blues.
Of the four, only Mikel and Obasi made the step up to the Super Eagles, with Sarki earning a call-up to the Haitian national team in 2014, eight years after his last call-up to the Nigerian U-23 side.
The former Wisła Kraków attacker reveals he shelved the idea of playing for Nigeria when he was asked to pay to do so.
And, having been eligible through his maternal grandfather, Sarki jumped at the chance to represent the Grenadiers, who were equally delighted to have him.
"There were people demanding I pay £5,000 just to make sure Nigeria called me up," Sarki told the Athletic.
"What? I have to pay to play football for my country? No way, I'm not doing that. But my grandfather had come from Haiti to Nigeria as a missionary, I had his birth certificate, and there was another Haitian in the team at Wisla, who called the Haitian Football Federation president and told him all about me."
"We went to Miami. They picked me up with a helicopter there, and I played in a friendly and scored two goals. God works in a miraculous way… the whole country was going crazy, saying I was the Messiah they'd be waiting for to help them qualify for the Gold Cup."
"We played the Caribbean Cup and lost to Jamaica in the final — that was so painful, but Jamaica, they had a really good team full of guys who were playing in England."
"I stopped going because of the travelling in the end. I have a phobia of flying. The last game I travelled with them was to China (in 2015) and I was travelling for 17 or 18 hours to get to the game."
"It was too stressful for me. I said to them I was really sorry but I'm done. I don't want to travel that far. I was throwing up on the flights; I felt dizzy."
"To represent them was really amazing but now I'm getting old. I'm 33, taking it easy, just balling. I have a young son, Samuel, and my fiancee is Polish. I am home."
Sarki, who won a bronze medal with Nigeria at the 2003 African Under-17 Championship and silver at the African U-20 Championship, earned four caps for Haiti.