Malami Wants To Send Tucano Jets To Bomb Southeast – Ohanaeze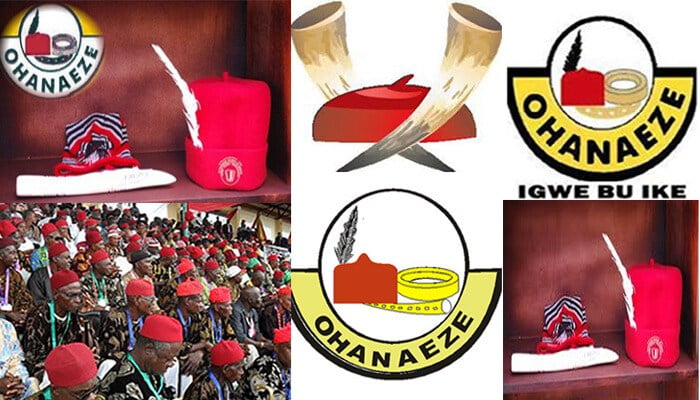 Malami Wants To Send Tucano Jets To Bomb Southeast – Ohanaeze


The apex Igbo socio-cultural organization, Ohanaeze Ndigbo has accused the federal government of plans to deploy the newly acquired Tucano jets to the South-East.
According to the group, the move is been spearheaded by the Minister of Justice and Attorney-General of the Federation, Abubakar Malami.
Ohanaeze in a statement by its Secretary-General, Mazi Okechukwu Isiguzoro said the federal government is working assiduously to convince the world that terrorists have taken over the southeast so it can then invade the region with the fighter jets and eliminate the Igbos.
The group however warned the government of the consequences of such action, stating that apart from the expected impact on the civilian population, it was aware that part of the conditions given by the American government for the sale of the jets is that they would be used against bandits and Boko Haram terrorists in the northeast.
Isiguzoro said "Malami is setting the stage for the justification for the deployment of the acquired Tucano Fighter Jets to the Southern part of Country.
"The Federal Government has concluded the strategies to use the Super Tucano Fighter Jets in the South-East.
"We raising this alarm because it appears that there is a concluded plan to invade the Sout-East in the name of fighting terrorism but they should reconsider the lives of innocent civilians who are at risk of these plans".
The Ohanaeze group went further to question the footdragging by the federal government in declaring bandits and criminal herdsmen as terrorists but the quick move to label Biafra agitators as working against the country.
"We are aware of the conditions attached to the acquisition of the Tucano Jets, which was limited to the Boko Haram terrorists in the North-East.
"What Malami is doing now is to convince the world that the IPOB is a terrorist organization and then unleash the jets on the South-East and totally annihilate the Igbos. This is totally unacceptable.
"We are calling on President Buhari not to deploy any Tucano Jets to the South-East. We believe that bandits that shot down Military Aircraft and shot at Abuja/ Kaduna Train should be declared terrorists before any deployment to the South-East," it added.