Janemena Gives Tonto Dikeh Go-Ahead, Begs Her To Release Sex-Tape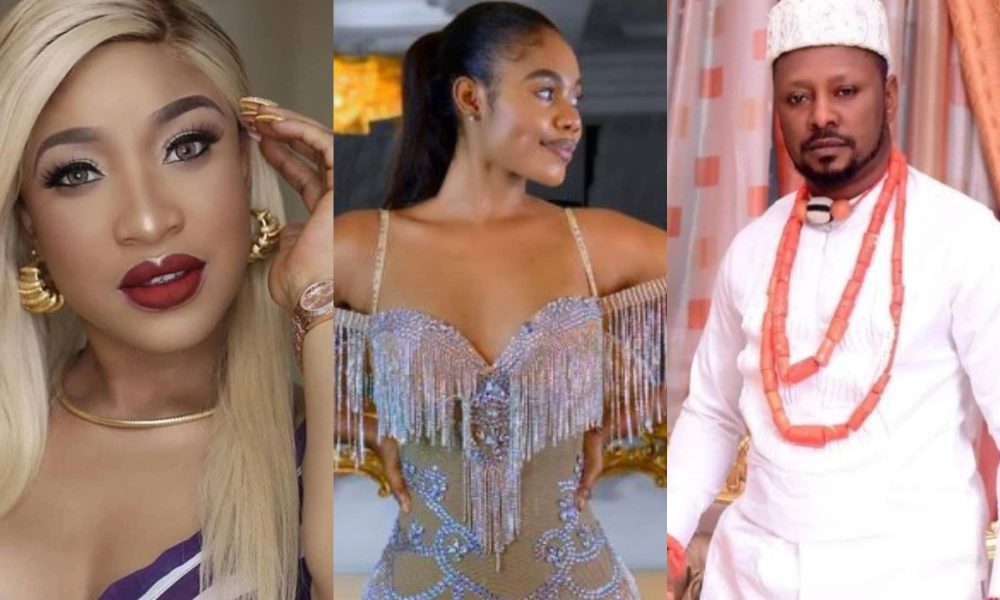 Janemena Gives Tonto Dikeh Go-Ahead, Begs Her To Release Sex-Tape


Dancer Janemena has asked Nollywood actress Tonto Dikeh to release her sex tape.
Ezenwoko's Blog had earlier reported that Janemena had filed a lawsuit against the Nollywood actress on cyberstalking and character defamation.
The dancer is asking for N500m as exemplary damages for the malicious publication.
Janemena also demanded that Tonto Dikeh retract her statement and publish her retraction and apology in four Nigerian dailies.
The petition read in part: "These malicious publications and in the context in which it was made, meant and Janemena understood it to mean the following amongst other things:
"Janemena who is a married woman had and is still having an amorous or sexual relationship with Prince Kpokpogri (referred to in the publications as Joseph Egbri) who is not Jamena's husband. 2. Janemena is cheating on her lawful husband. 3. Janemena has sex tapes. 4. Janemena distributes sex tapes. 5. Janemena's sex tapes (old and very recent ones) are in possession of PRINCE KPOKPOGRI (Joseph Egbri) with which he will use to blackmail our client any moment from now."
In response to the petition Tonto called Janemena bluff, insisting that there was a sex tape while also claiming that the dancer was privately begging her to save her marriage.
Jane responded to Tonto by asking her to post the alleged sex tape if it truly exist. While also stating that she never begged Tonto to save her marriage.
She disclosed that she reached out to a friend of hers asking for audience with Tonto so she could retract her statement and apologize.