'Its Me You Drew Like This?' – Sanwo-Olu Questions Nigerian Artist Over Funny Looking Portrait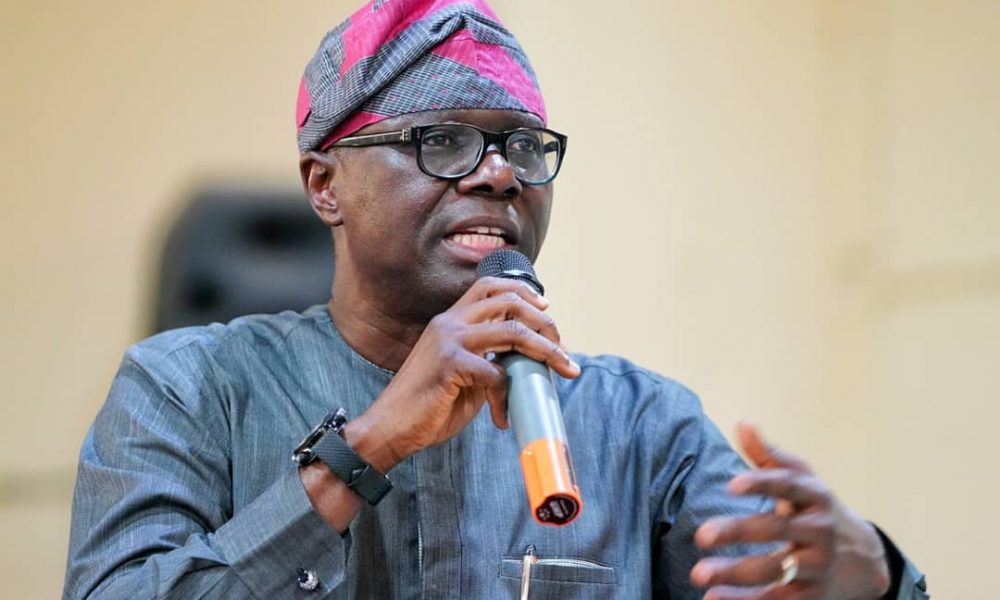 'Its Me You Drew Like This?' – Sanwo-Olu Questions Nigerian Artist Over Funny Looking Portrait


The Governor of Lagos State, Babajide Sanwo-Olu, has taken to social media to express his displeasure over his portrait drawn by a Nigerian artist.
This comes after the artist drew a ilarious photo of the governor.
Taking to the comment section of the artist's Instagram page, the governor reacted by questioning what the portrait looks like, asking the artist to bring the portrait to his office.
The governor wrote; "Really? So, it's me you drew like this? I'm guessing you'll like to present it to me, abi? ok. come and present it to me in my office..Hmmmm"
The photo was also greeted with a lot of comments on Instagram page;
See photo below;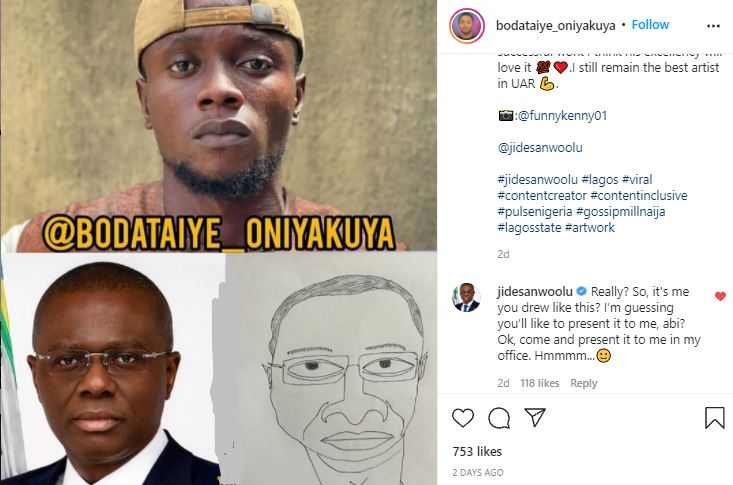 Meanwhile, veteran Nollywood actor and producer, Jide Kosoko, has again raised his banner in support of President Muhammadu Buhari.
When asked in a recent interview if he had ever regret campaigning for the president due to the current situation of the nation, Kosoko said no, stating categorically that he would never regret declaring his support for the incumbent leader in 2015.
The actor said though he cannot deny that some actions and inactions of President Buhari are heartbreaking, but can't say the President is totally a bad leader.
Ezenwoko's Blog reports that Kosoko bemoaned how the All Progressive Congress (APC) always come out boldly to remind Nigerians how bad things were under the Peoples Democratic Party administration. The actor noted that the APC knew there were problems before coming in.
According to him, APC seeking to take over power then means they have solutions to the problems ravaging the country.
Kosoko said: "So many things are responsible for the situation we find ourselves. I can't speak for the government but I can't say Buhari (government) is totally bad. I've never said so, and I may not say so, but I am disappointed in some of his actions. I hate a situation where the APC government will keep reminding us of how bad things have been since PDP assumed power.
"We are all aware of that, before you decided to come on board, deciding to assume power means you have a solution to the problems so that is my own concern. Buhari knows that discipline is his watchword, I wanted to believe him then, but he should know that in getting a corrupt-free society you would face quite a lot of antagonism".