How Lack Of Restructuring Is A Threat To 2023 Elections – Nwodo Tells Buhari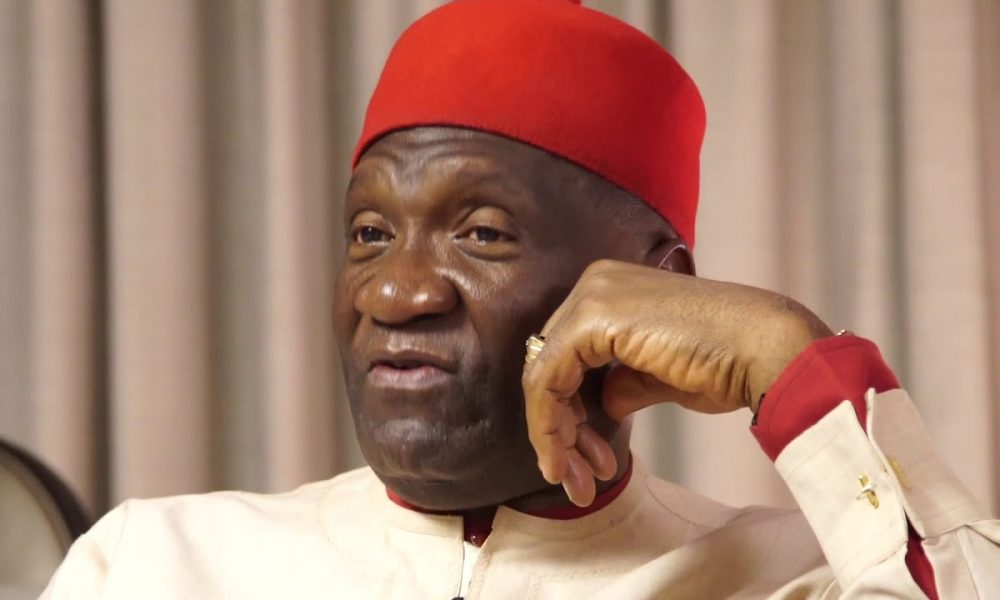 How Lack Of Restructuring Is A Threat To 2023 Elections – Nwodo Tells Buhari


It is crucial for restructuring to take place ahead of the 2023 general elections in Nigeria, a former president-general of Ohanaeze Ndigbo, Chief John Nwodo has submitted.
He said while speaking at the 14th Anthony Cardinal Okogie Foundation (ACOF) annual lecture that failure to restructure might lead to massive disruption and boycotting of the 2023 polls.
The event organized by Knights of St. John International and Ladies Auxiliary (KSJI) had as its theme, 'Whither Nigeria: Restructuring, Secession or Status Quo.'
Nwodo observed that many groups and regions within the country are not satisfied with the current status of things in Nigeria, feel marginalized, and would prefer a change of how things currently stand.
He argued further that the level of dissatisfaction is part of what is responsible for the #EndSARS protests.
Going down memory lane, the former Ndigbo leader added that originally, each region in Nigeria was developing at its own pace and able to determine happenings within its domain but the 1966 coup was what brought about a centralized system of government.
He said the pre-coup structure suits the country best and the 1999 constitution should also be jettisoned as it doesn't represent the views, desires and aspirations of Nigerians.
Nwodo, therefore, called on President Muhammadu Buhari to urgently see to the issue of restructuring before the 2023 election to address the level of dissatisfaction and injustice perceived by many in the country.
"Our expectation now is that our president, will address the situation by constituting a nationwide conversation of all ethnic nationalities to look into the 2014 national conference report and other trending views on this subject matter so as to come up with a consensus proposal," he said.
He added that restructuring should be done "before the next election in 2023, because the level of dissatisfaction in the country as evidenced by the last ENDSARS protest gives one the impression that any delay may lead to a mass boycott or disruption of the next elections to the point that we may have a more serious constitutional crisis of a nation without a government".