Ebonyi State Ministry of Trade and Investment Recruitment 2021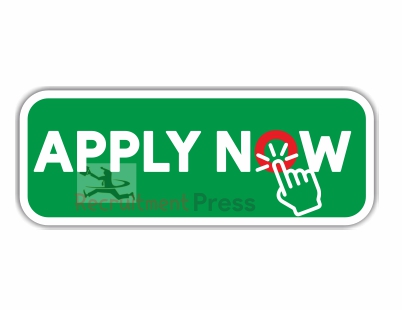 Ebonyi State Ministry of Trade and Investment Recruitment 2021


The Ebonyi State Government has completed the construction of the state-owned shopping mall and is about to commission it for use by the public. Hence, the Ebonyi State Ministry of Trade and Investment now invites eligible firms / conglomerates to fill the position below:
Job Title: Facility Manager
Location: Abakaliki, Ebonyi
Objective
The Ebonyi State Government's objective is to engage a competent shopping mall Manager to be responsible for the efficient and cost-effective use of facilities, maintenance of facility, storing and distributing consignment of goods and materials, ensuring timely delivery of orders, maintain stocks of inventories, securing and leasing of stalls as required by the State Government
Trending   Apply for Entry Level Graduate Recruitment in a Top International Bank in Nigeria
Scope of Service
Overseeing and agreeing on contracts and providers for services including security, parking, cleaning: catering, technology and so on.
Supervising multi-disciplinary staff including cleaning, maintenance, grounds and security staff
Ensuring that basic facilities, such as water, air-conditioning and heating are well-maintained.
Managing budgets and ensuring cost-effectiveness
Advising businesses on increasing energy efficiency and cost-effectiveness
Renovation or refurbishment of the mall if necessary.
Helping businesses to relocate to new offices and to make decisions about leasing.
Leasing out the mall spaces.
Allocating and managing space between buildings
Ensuring that facilities meet government regulations and environmental health and security standards
Requirements
Experience:
Companies with specific experience in managing similar assignment in the last 5 years,
Good knowledge and experience on finance, administration, and human resource management
Experience in contract management
Trending   nedcottfunding.com – Apply for NEDCO Entrepreneurial Relief Grant 2021/2022
Personnel Specifications, Attributes and Competencies
There preferred company shall have personnel with the following Attributes and competences:
High level of integrity
Performance focused
Attention to details and also ability to see the implications for the bigger picture.
Strong interpersonal and negotiating ability
Critical thinking and problem-solving
Planning and organizing skills
Institutional Framework:
The Manager is to report to Ebonyi State Government through the Honourable Commissioner, Ministry of Trade and Investment, or any other Ministry as directed by the State Government
Reporting Requirement:
The Manager will be required to submit monthly financial and management reports to the employer.
Trending   Oil Palm Plantation Company Recruitment 2021 – Apply Now
Additional Information:
The Manager will be based in Abakaliki, Ebonyi State.
Facilities to be provided by the employer
Office accommodation shall be provided.
How to Apply
Interested and qualified companies are requested to submit their Proposals to:
The Honourable Commissioner for Trade and Investment,
Block 10 Centenary City,
Abakaliki, Ebonyi State.
And
Soft copies of the Application should be forwarded to: ebonyishoppingmall@gmail.com using the Job Title as the subject of the email.
RECOMMENDED: How to Write Curriculum Vitae (CV) for Job Application/Employment
Application Closing Date:  14th November, 2021.
Related