United Bank for Africa Plc (UBA) Recruitment Application Form Portal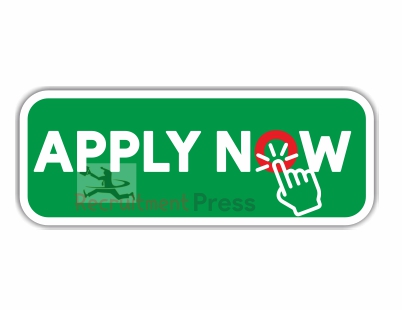 United Bank for Africa Plc (UBA) Recruitment Application Form Portal


United Bank for Africa Plc (UBA) is one of Africa's leading financial institutions, with operations in 19 African countries and 3 global financial centres: London, Paris and New York.
From a single country organisation founded in 1949 in Nigeria UBA has grown to become a pan-African provider of financial services with over 11 million customers, through close to 1000 business offices and touch points globally.
We are recruiting to fill the position below:
Job Title 1: Consumer Collections MIS Personnel
Location: Lagos, Nigeria (On-site)
Job type: Full-time
Job Objective(s)
The primary responsibility is using MIS skill in driving collection and recovery performance, daily activities through the various report generated and quality of our consumer loan portfolio.
Responsibilities
Monthly Consumer & SME Portfolio reports to Executive Management & BCC for UBA Nigeria & RoA.
Product and Subsidiary limit monitoring to prevent portfolios from exceeding approved global limits and advice Product Teams on the need to obtain approval for limit increments where applicable.
Weekly report on the performance of digital loans for the ED, Risk Management and GH, consumer banking.
Portfolio performance and Recovery reporting to the Head Consumer Credit and Regional Collection Heads for monitoring against set targets.
Recovery of overdue obligations on qualifying loans via GSI trigger (Nigeria).
Address Consumer and SME customer queries.
Monitor all collection and recovery triggers for consumer and SME portfolio management both preventive and resolution.
Organize the weekly and Monthly consumer credit collection and recovery portfolio performance review.
Post-disbursement of target loans via MIS to ensure they are in compliance with policy guidelines and accurate fees (Insurance, Management Fees etc.) are adequately taken.
Counter-party Performance Reports to the Product Management Team Review and recommend from time to time the delisting and relisting of organisations based on NPL ratios.
Trending   Josepdam Port Services Nigeria Limited Recruitment 2021 – 5 Positions
Educational Qualifications
Bachelor's Degree in any related field.
Masters and / or other professional qualification will be an added advantage.
Professional Qualifications would be an added benefit.
Experience:
Minimum of 3+ years in Risk Management.
Basic knowledge of IFRS 9 and Prudential Guidelines.
Must have hands on experience in managing large data sets.
Capable of resolving escalated issues arising from operations and requiring coordination with other departments
The ideal candidates must be conversant with the following:
Complex financing methods
Financial statement analysis
Understanding of CBN money policies and guidelines
Credit analysis
Knowledge of relevant legal requirements
Knowledge of insurance claim process
Credit risk management
Knowledge of banking operations
Trending   DSS Recruitment 2021/2022 Application Form Portal | www.dss.gov.ng
Desired Skills:
Intermediate to advanced knowledge of Microsoft Excel, Power BI/Tableau.
Knowledge of SQL is an added advantage.
A good understanding of risk, credit policies and procedures.
Excellent communication, planning, conflict resolution, organization, problem solving and analytical skills.
Customer account analysis skill.
Root Cause analysis and providing the right resolution plan for delinquent account.
Knowledge of R and other statistical software is an added advantage.
Knowledge of credit scoring techniques is nice to have.
Excellent interpersonal, and negotiation skills.
How to Apply
Interested and qualified candidates should: Click here to apply
Title: UBA 2021 Graduate Recruitment Programme
Location: Nigeria
Job Objective(s)
At UBA, we strongly believe that our people are critical to our success in building a sustainable and dominant business in the countries we operate in, across Africa and beyond. We go to great lengths to source, attract, recruit, develop and retain the best talent, wherever they may be in the world. To this end, we are always striving to:
Provide a non-threatening environment that encourages and rewards role-model performance.
Help our work-force maintain a healthy balance between work and their personal lives amongst others….
Trending   Guinness Nigeria Plc Recruitment 2021 for a Customs and Excise Manager
Description
We are searching for young and enthusiastic graduates who are self-starters to join our Graduate Recruitment Programme. Participating graduate trainees will be exposed to:
Intensive and immersive learning
On the job learning with various experienced employees
Research, analyzing existing systems and offering new ideas for improvement
Building skills that entrench positive energy within the Bank, and forming lasting professional relationships with colleagues
Successful trainees will be hired as permanent employees after completing the intensive 6 months (classroom and on the job learning).
To be successful as a graduate trainee, you should:
Be willing to unlearn, learn and relearn;
Be interested in all aspects of the Bank and always demonstrate behaviours that foster good relationships with fellow colleagues.
So, if you are looking for exciting opportunities for yourself and career growth; YOU are the TALENT we are looking for!
Requirements
Skills Required:
A positive attitude with a growth mind-set
Critical and analytic thinking
Excellent research abilities and a willingness to learn
Excellent written and verbal communication skills
Knowledge Required:
How to Apply
Interested and qualified candidates should: Click here to apply
Application Closing Date: 22nd October, 2021.
Related