Andy Uba Fears Anambra People Because Of His Actions Under Obasanjo, Okija Shrine – Soludo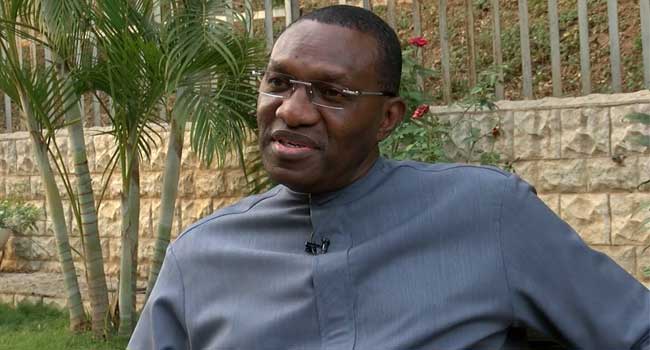 Andy Uba Fears Anambra People Because Of His Actions Under Obasanjo, Okija Shrine – Soludo


The Chukwuma Soludo Gubernatorial Campaign has claimed that the candidate of the All Progressives Congress (APC) in the November 6 election, Andy Uba, is afraid of his own shadow in the state hence and has been running from the people of Anambra State for weeks.
Ezenwoko's Blog reports that Soludo Campaign stated this in a statement issued in Awka on Thursday by C. Don Adinuba, the Communications Director of the Campaign who is also the Anambra State Commissioner for Information and Public Enlightenment.
While dismissing Uba's suspension of his rallies in Anambra on September 30 over insecurity, the Soludo campaign stated that the suspension has nothing to do with the state's security as its principal has been holding huge rallies all over the state, touring two local government areas daily, together with the state governor, Willie Obiano.
It added that Uba's inability to hold a big rally where his campaign will take off formally "springs from his growing unpopularity and outright rejection not only by the people of Anambra State but also by top members of his own party, including President Buhari, Vice President Yemi Osinbajo, Labour and Employment Minister Chris Ngige who is the APC founder in the state and National Inland Waterways Authority chief executive George Moghalu".
This newspaper had reported that Uba told journalists in Lagos that "You can't compare Anambra to Imo or Ebonyi because they go directly to the President. But the governor goes through Alhaji to the Chief of Staff (CoS) for him to get to the President."
The Soludu campaign is now claiming that "Uba is very afraid of Anambra people" because of his actions "since his days in the President Olusegun Obasanjo administration when the state witnessed abduction of the sitting governor and his so-called resignation from office".
It also predicted Uba's purported phobia of the people he wants to govern on "the forced movement of the governor to the Okija shrine in the dead of the night to swear an oath of critical and perpetual allegiance to a tiny clique of so-called godfathers.
"The mayhem of November, 2003, in which almost all institutions of the state were burnt down in broad daylight and the signing of the notorious Irrevocable Standing Payment Orders (ISPOs) through which billions of naira were starched away by a tiny clique of politicians whom Chinua Ache memorably described as 'renegades determined to turn my home state of Anambra into a lawless and bankrupt fiefdom'."