Youth Enterprise Revolving Fund (YERF) Loan 2021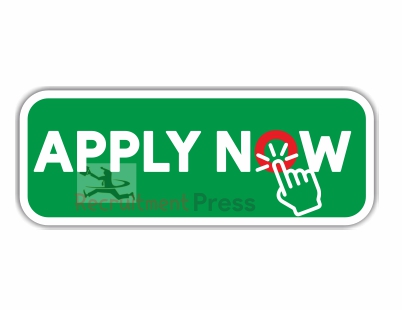 Youth Enterprise Revolving Fund (YERF) Loan 2021


Youth Enterprise Revolving Fund (YERF) is a business support mechanism established for youth aimed at contributing to the reduction of youth unemployment in Eswatini, hurry now to begin your online application.
. Where to get application forms?
i. Forms are available on YERF website as well as distributed to among other stakeholders, Tinkhundla Centres, and Eswatini National Youth Council, Junior Achievement, ENACTUS, IDCE, SEDCO, etc.
2. Filling of Application Forms
The applicant fills in the forms providing information which shall among others include:
i. Information about the applicant(s)
ii. Form is taken to Umphakatsi or Zone Leader for vetting where they append their signature and stamp the form
iii. The form is taken for further vetting at Inkhundla through signature and stamp
iv. The form with all the attachments is submitted to The Fund offices, ENYC Offices or
left at Inkhundla centre where it shall be collected.
v. Applicants should ensure that before submission, attachments are included as guided in the requirements checklist found in the last page of the application form.
Trending   Npower Final List 2021 for Batch C Stream 1 and Stream 2 is Out – Check Names
Attachments
The following attachments shall be necessary to accompany the submission of the application form:
Certified copy of ID
Certified copy of Certificate of Incorporation (for a registered company)
Certified Copy of Form J
Certified Copy of Memorandum & Articles of Association
Premises / Land right (Chief's Letter, Title Deed, Lease Agreement, etc.)
Business Plan (include relevant CV)
Market Contract/Letter of Intent as proof of market
Trading Licenses (where applicable)
The applications received shall not be interpreted as deserving for funding.
Only relevant requirements shall be attached by the applicants, i.e. not all the above
requirements will be applicable to all applications.
Loan Appraisal Process
The appraisal process shall be as follows:
i. Stage 1 – YERF pre-screening to ensure, compliance, eligibility and feasibility
ii. Stage 2 – Qualifying applications are referred to the Intermediary for viability
analysis including site visits.
iii. Stage 3- Viable applications are recommended to YERF by the Intermediary,
where the Board of Directors shall approve projects deserving funding.
iv. Stage 4 – Feedback is sent to applicants. Those that are not successful shall be
given reasons for non-approval and they will be assisted to improve them and resubmit in the next cycle.
v. The Fund strives to take approximately one (1) month in the processing of the loan
application.
Trending   Nigerian Ports Authority Recruitment 2021/2022 Application Form Portal | careers.nigerianports.gov.ng
Eswatini Youth Enterprise Revolving Fund Loan 2021 Application Funding
The disbursement of funds shall follow the process below:
All successful applicants shall undergo and intense business training
The successful applicants shall proceed to sign loan agreements
All applicants will be expected to open bank accounts for their businesses.
A mentor/advisor shall be assigned to the applicants before disbursement of
funds. The mentor shall also be co-signatories to procurement or expenditure requisitions.
Disbursements shall be made direct to suppliers as much as possible.
Lending maximum limits:
• Sole traders/Individuals – E50,000.00
• Companies – E100,000.00
• Cooperatives – E150,000.00
Terms to be provided:
a) Seasonal term – 12 Months
b) Short term – 24 Months
c) Medium term – 36 Months
Interest rates
The fund will endeavour to price loans below market rate due to developmental mandate.
The interest rate charge is prime plus 2%
Trending   Shell Petroleum Development Company (SPDC) Recruitment 2021 – Business Development Manager Position
 Deferred Loans
i. YERF shall engage applicants with deferred loans with a purpose to assist them
improve and re-submit in the subsequent cycles.
Loan Repayments
i. All loans to be granted shall be repaid in full with interest.
ii. Loans shall be repaid with the Intermediary through bank accounts.
iii. The onus is upon all fund beneficiaries to repay their loans within the agreed
terms.
DOWNLOAD LOAN APPLICATION FORM
The Fund will make all possible means to recover all granted loans to
ensure sustainability of the Fund.
The above lending conditions are subject to review in due course in response to risk
assessment, economic outlook, etc.
Youth Enterprise Revolving Fund, Rhus Office Park, Karl Grant Street, Mbabane. +268 2404
8369, +268 2404 1433, +268 7606 4002, +268 7906 4002, P.O. Box 6557 Mbabane,
Info@yef.co.sz, www.yef.co.sz, Facebook Youth Enterprise Revolving Fund – YERF.
Related