We Need To Guarantee Economic Justice, Equal Pay For Women – Bamidele Abiodun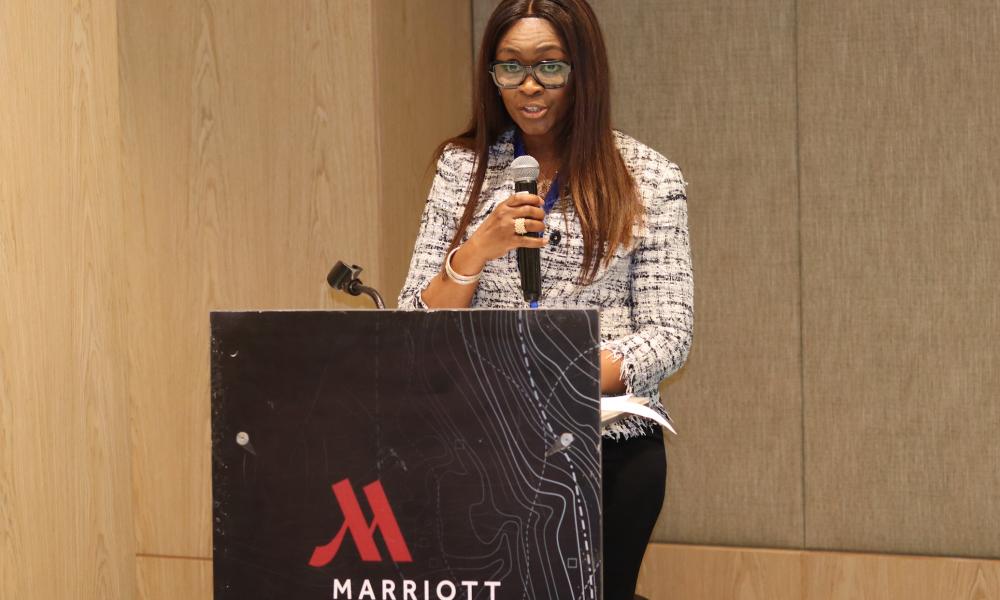 We Need To Guarantee Economic Justice, Equal Pay For Women – Bamidele Abiodun


The First Lady of Ogun State, Mrs. Bamidele Abiodun has stated that there is a need to guarantee economic justice, including equal pay for women and social protection under the law. Good, decent work and equal pay should become the norm in Africa.
According to her, African women are economically disadvantaged, and face several social problems associated with tradition and oftentimes religion.
She made the disclosure Women Leadership and National Development Conference in Kigali, Rwanda. The program, a brainchild of Dr Mrs. Folake Yobah, the president of had eminent Nigerian women led by the Hon Minister of Women Affairs, Dame Pauline Tallen OFR, KSG. Other personalities who attended the conference included wives of governors and several women leaders in the political and economic circle in Nigeria.
She however noted that the progress recorded in the fight against gender violence in Nigeria since the pandemic indicates that it is possible to put an end to all forms of violence against women. She said: "According to the UN, an estimated 736 million women – almost one in three — have been subjected to sexual violence at least once in their life. These numbers are still alarmingly high. Our work together can see us make more progress towards meeting more milestones for eradicating all forms of violence against women."
On a final note,  She asked that all African women and girls are given equal access to learn and use technology to advance themselves in every aspect of their lives.
Speaking in the same vein, the convener of the conference and president of Prime Unique Women Initiative (PUWI) Dr. Mrs. Folake Yobah FIMC, CMC called on Nigerian women to be more actively involved in the political, economic, and social-cultural development of Nigeria.
Mrs Yobah called on government officials to dismantle the obstacles of law and convention, of culture and expectation that disadvantages women and denies them full participation in our national life.