US Speaks On #EndSARS Memorial, Tell Youths What To Do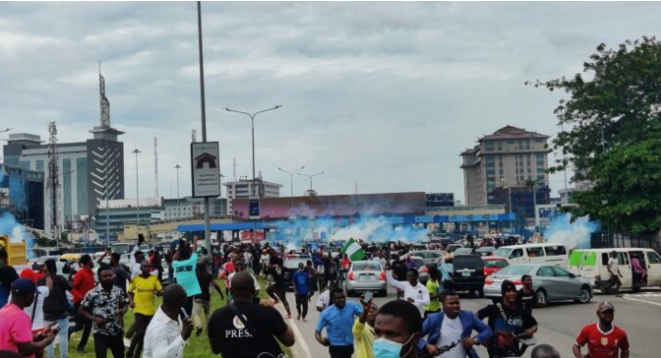 US Speaks On #EndSARS Memorial, Tell Youths What To Do


The United States Mission to Nigeria has spoken about #EndSARS memorial protests across the nation.
In a statement on its Facebook page on Wednesday, the US urged youths to take political approach to addressing their demands.
The Mission in the post expressed support for ongoing moves to reform the Nigerian Police Force, NPF.
The post read, "Today is a day to reflect on the loss of life and property during last year's #EndSARS protests.
"We appreciate the work done by the various judicial panels and look forward to the implementation of recommendations and compensation to victims of police brutality.
"We support ongoing police reform efforts. We encourage those who demonstrated for change to engage politically to achieve it."
Ezenwoko's Blog reports that Nigerians took to the streets today in major cities across the country to carry out peaceful protest to mark the EndSARS memorial.
However, the procession did not go smoothly in Lagos, Abuja and Osun state as security forces clampdown on the peaceful protesters.
Journalist were not even spared as they were rough-handled by overzealous policemen, while some Nigerians going about their lawful activities were also picked up and bundled into waiting police vans.