United State Diversity Immigrant Visa Program Application 2023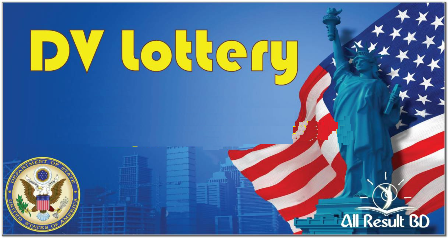 United State Diversity Immigrant Visa Program Application 2023


USA Visa Lottery Application –  Are you interested migrating to the United States of America through Diversity Immigrant Visa Program? We are delighted to inform you that United States 2023 Diversity Immigrant Visa Program Application Form Link Portal is now opened for fresh registration from eligible countries. See steps on how to apply and register online.
2023 Diversity Visas (DVs) is now available. There is no cost to register for the DV program. See the requirements below.
Trending   Npower Batch C List/PPA Letter 2021 is finally out- NTeach, NAgro, NTech, NBuild, NCreative
Each DV interested applicant must in any way meet the education/work experience requirement of the DV program by having any of the followings:
Applicants must at least have a high school education or its equivalent, defined as successful completion of a 12-year course of formal elementary and secondary education
Interested applicants must at least have two years of work experience within the past five years in an occupation that requires
Interested applicants must at least two years of training or experience to perform. The Department of State will use the U.S. Department of Labor's O*Net Online database to determine qualifying work experience.
Trending   Green House Hotel & Suites Job Recruitment
Check List of Countries not eligible to apply for 2023 DV-Program
How to apply for US 2023 Diversity Visa Registration
Applicants must submit entries for the DV-2023 program electronically at
dvprogram.state.gov
Don't forget to use an updated browser when submitting your application
U.S DV – 2023 Program Application Closing Date
The deadline for application is on 12:00 pm (noon), Eastern Standard Time (EST) (GMT-5), Tuesday, November 9, 2021.
Trending   Access Personal Loan: How to Get a Personal Loan with Low Credit Score – Recruitment Press
The Application Form Link Portal opened on the 12:00 pm (noon), Eastern Daylight Time (EDT) (GMT-4),
Wednesday, October 6, 2021.
Related