International Committee of the Red Cross (ICRC) Recruitment for Regional Investigation Officer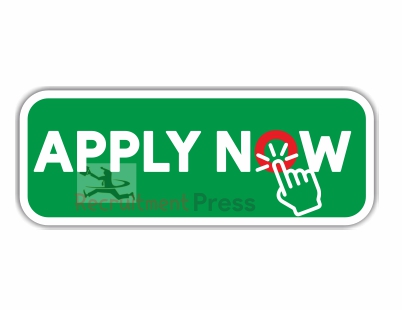 International Committee of the Red Cross (ICRC) Recruitment for Regional Investigation Officer


The International Committee of the Red Cross (ICRC) works worldwide to provide humanitarian assistance to people affected by conflict and armed violence. We take action in response to emergencies and at the same time promote respect for international humanitarian law.
We are an independent and neutral organization, and our mandate stems essentially from the Geneva Conventions of 1949.
We work closely with National Red Cross and Red Crescent Societies and with their International Federation in order to ensure a concerted, rational and rapid humanitarian response to the needs of the victims of armed conflict or any other situation of internal violence. We direct and coordinate the international activities conducted in these situations.
We are recruiting to fill the position below:
Job Title: Regional Investigation Officer in Abuja
Requisition ID: 16638
Location: Abuja
Contract type:  Open-ended contract
Working rate: 100%
Length of assignment: 18 months
Starting date: As soon as possible
Reports to (role): Head of Investigations
Trending   Driver's License – How to get Nigeria Driver's License Complete Application Guide for Nigerians
Purpose
Working collaboratively with internal and external stakeholders, the Regional Investigation Officer manages the regional case intake, delegates cases and undertakes higher risk investigations of alleged misconduct or violations of the ICRC internal policies and procedures, ensuring best practices.
Accountabilities & Functional Responsibilities
In this role, your main tasks will be to:
Manage the administrative investigation cases, prioritizes follow-up based on advice from Head of the Investigation Unit.
Plan, organize, conduct and manage investigations of alleged misconduct or alleged violations of ICRC internal policies and procedures.
Determine whether matters involve potential fraud, corruption or other illegal or criminal conduct warranting referral to national authorities.
Prepare complete and concise investigation reports and conducts post-investigation tasks.
Work collaboratively and in coordination with colleagues to achieve organizational goals, in accordance with ICRC Code of Conduct Framework and Guidelines and in compliance with other Organizational principles and regulations.
Obtain and review relevant documentation; conduct interviews and take statements; analyze facts, determine findings, and formulate recommended disciplinary and jurisdictional actions; gather and analyze electronic evidence.
Perform other duties as required including training.
Trending   Npower Batch C Physical Verification Date has been Extended 2021 – See New Closing Date
Profile Requirements
University Degree in Social Sciences, Law or subjects associated with Criminal / Administrative Investigations.
Thorough knowledge of accounting principles and practices.
Participation in investigation training courses or CFE certification an asset.
Minimum 5 years' experience with investigatory procedures and practice preferably within international organizations (including private sector), preferably, but not limited to, misconduct and wrongdoing by employees, suppliers and partner organizations, including fraud and other forms of corruption, using investigation techniques and procedure.
Experience in conducting investigations into alleged Sexual Exploitation and Abuse.
Experience of Human Resources-related investigations (such as alleged harassment or other violations of a professional working environment) would be an asset.
Excellent drafting and reporting skills including interviewing skills.
Fluency in English.
Good command of French a plus.
Computer proficiency.
Expertise in investigation technique, particularly where conduct also may have criminal implications that could result in prosecution before local courts.
Knowledge of legal, procedural and evidentiary standards.
Proven working knowledge and experience with gender sensitive interviewing methodology, and proven experience integrating practical protection measures for engaging with alleged victim(s) and witness(es).
Our operational & field constraints
In line with the principle of neutrality, the ICRC does not assign personnel to a country of which they are nationals.
Candidates must be in good health and will have to do a medical check-up prior to departure in the field.
Candidates must possess a driving license (for manual transmission vehicles).
How to Apply
Interested and qualified candidates should: Click here to apply
Note: The ICRC values diversity and is committed to create an inclusive working environment. We welcome applications from all qualified candidates
Application Closing Date: 31st October, 2021.
Related