'Treat Your Citizen Well As Nothing Last Forever' Cubana Chief Priest Reacts To Photo Of Fayose Jumping Okada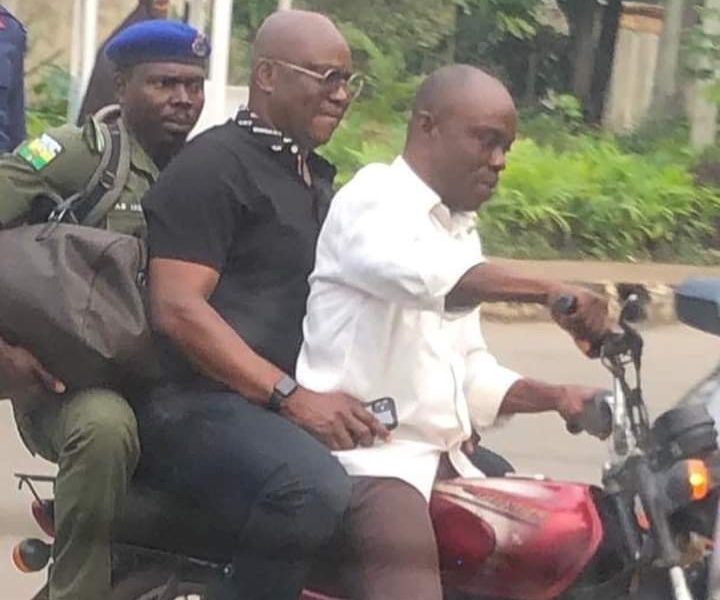 'Treat Your Citizen Well As Nothing Last Forever' Cubana Chief Priest Reacts To Photo Of Fayose Jumping Okada


Celebrity barman, Cubana Chief Priest, has taken to his social media handle to react to a photo of former Ekiti State Governor, Peter Ayodele Fayose riding on Okada.
Ezenwoko's Blog reports that the politician dumped his exotic ride to commute on a commercial motorcycle in Ikeja.
In the photos shared, the former governor could be seen on the motorcycle with his security aide sitting behind him.
According to the Peoples Democratic Party, PDP, member, riding on the Okada became necessary to prevent missing his flight. He also noted that Lagos road traffic is no respecter of anybody.
Reacting to the photo; the celebrity barman mocked the former governor, stating that leaders who do not care about their citizens while in power would face the consequences once their tenure is over. 
He added that Nigerian leaders particularly governors should treat citizens well "as we are all the same and nothing last for ever".
In his own words; "This Pic Na Lesson To All These Governors Doing Their Fellow Citizens Anyhow, Once You Tenure Finish E Go Clear For Your Eyes, If He Was Still To Be Governor Na PJ✈️ But Now Baba Dey Jump Okada🚴 To Catch Airpeace✈️ Treat Your Citizens Well We All Are The Same, Nothing Last Forever, This Sapa Wey We Dey Suffer Now Go Reach Everybody."