'Stop Doing PR Work For Criminals' – Omokri Attacks Gumi For Defending Bandits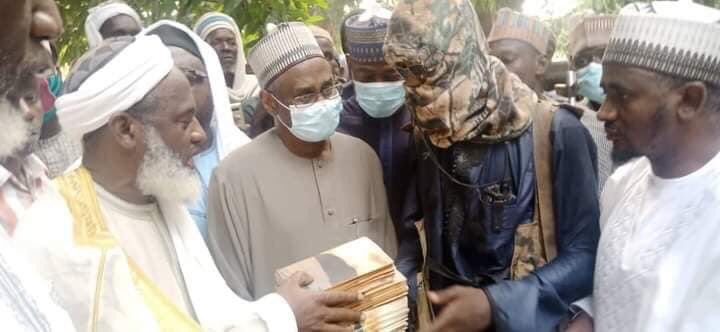 'Stop Doing PR Work For Criminals' – Omokri Attacks Gumi For Defending Bandits


Former presidential aide, Reno Omokri, has attacked controversial Islamic cleric, Ahmad Gumi, for defending bandits and their nefarious activities.
Ezenwoko's Blog reports that Gumi had warned the Federal Government against declaring bandits as terrorists, adding that the decision will come with a price.
Gumi in a post on his Facebook account noted that the actions of bandits in the Northwest which has seen innocent people killed is tantamount to terrorism.
He, however, said the moment bandits are declared terrorists, the direct foreign Jihadist movements will set in force, and many unemployed youths may find it palatable and attractive.
The Islamic cleric charged an Igbo cleric to reach out to members of the Indigenous People of Biafra and talk sense to them, while a pastor in the Southwest does the same to bring peace to the country at large.
But in a tweet via his Twitter handle on Monday, Omokri expressed his surprise that the prominent Islamic cleric has not been arrested by security agencies.
The former presidential aide, however, questioned why Gumi never speaks up when ordinary Nigerians are victimised by bandits.
Omokri stated that Gumi has become the mouthpiece for the bandits and he is doing a Public Relations job for the criminals.
He wrote: "Sheikh Gumi never speaks for the victims. But when terrorist bandits are affected, he speaks. How long shall a government that is after Igboho and Kanu continue tolerating the PR work Gumi is doing for terrorist bandits? Gumi is an inspiration to these terrorists."
Sheikh Gumi never speaks for the victims. But when terrorists bandits are affected, he speaks. How long shall a government that is after Igboho and Kanu continue tolerating the PR work Gumi is doing for terrorists bandits? Gumi is an inspiration to these terrorists#TableShaker

— Reno Omokri (@renoomokri) October 25, 2021