Soldier Mourns Death Of Colleagues Allegedly Killed By IPOB In Oji River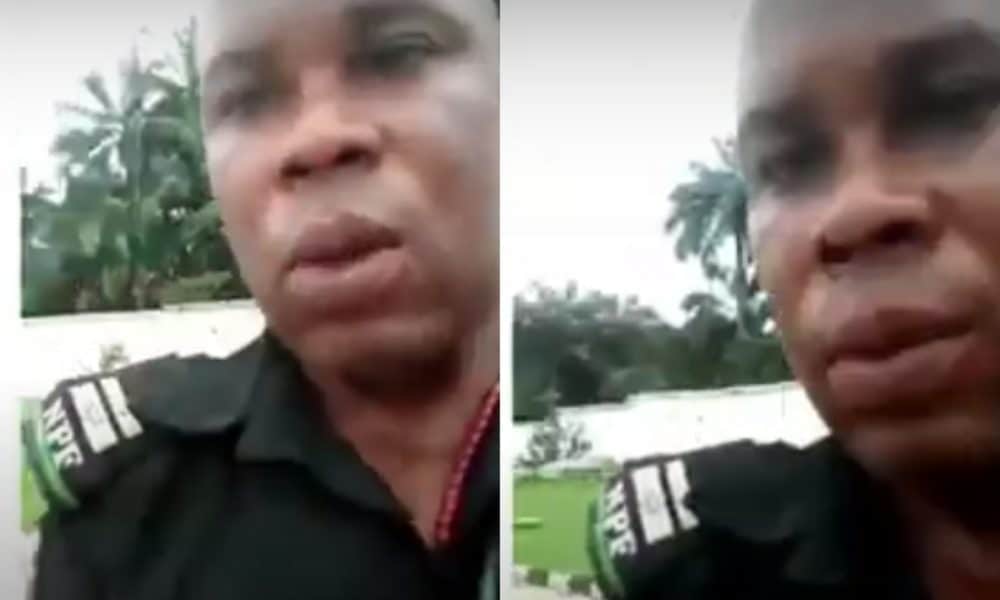 Soldier Mourns Death Of Colleagues Allegedly Killed By IPOB In Oji River


An aggrieved soldier has rained curses on the Indigenous People of Biafra (IPOB) over the killings of some of his colleagues in Oji River. 
Ezenwoko's Blog reports that unknown armed men on Monday attacked an army unit at Achi community in Oji River LGA, Enugu killing four persons, including three soldiers.
The attack was reportedly carried out during the compulsory sit-at-home exercise usually observed in Nigeria's South East region on Mondays.
Two people, including a policeman and a civilian who had gone to the station to lodge a complaint, were killed by the gunmen.
Though details of the attack were still sketchy at press time, a viral video showed the dead bodies of the dead soldiers.
In the video shared, the grieving colleague lamented the death of his slain colleagues, saying that the same fate befalls the secessionist military who carried out the evil action.
He also called out the names of the slain soldiers, while calling on God to help their families who, due to the unfortunate incident, had suddenly been thrown into mourning.
Watch the video below;