Smile 360 Dental Specialists Recruitment Application Form Portal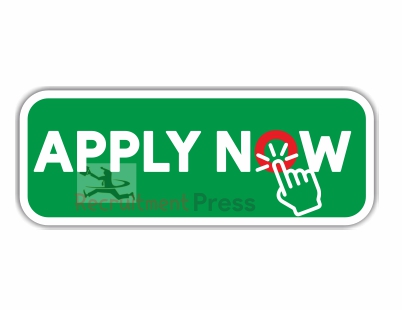 Smile 360 Dental Specialists Recruitment Application Form Portal


Smile 360 Dental Specialists Job Recruitment– We are the leading dental clinic in Nigeria based on our customer's satisfaction and awards won. Amongst many others, we are the "Winner of the Best Dental Service Provider of the year 2015, 2016, 2017, 2018, 2019 and 2021 consecutively, by the Nigerian Healthcare Excellence Award".
We are also the first and only clinic with Orthodontics, Dento-facial Orthopaedics, and pediatric dentistry. Our other services include Oral & Maxillofacial Surgery, Implant Dentistry Endodontic, Family dentistry, and Periodontics.
Our practice is extremely customer-friendly, ensuring that every visit is stress-free, memorable, fun, and worthwhile. We are passionate about oral health, giving superior customer interaction, and first-class standard services that you would expect in London or Dubai. With proficient and tested professionals committed to making every visit to our world-class luxurious facility seamless and enjoyable at every level.
We are recruiting to fill the position below:
Job Title: Business Development Officer
Location: Maitama, Abuja (FCT)
Employment Type: Full-time
Key Accountabilities
Supporting and monitoring the business promotion activities of the customer care and front office collaborating with the Customer Relationship Management Team lead.
Develop and executing marketing plans and strategies while ensuring day-to-day milestone delivery.
Responsible for the sourcing of new corporate and individual clients while maintaining relationships with existing clients.
Increase the value of current customers while attracting new ones
Finding and developing new marketing strategies
Internal & external business development campaigns
Energize the entire organization towards business development activities
Coordinating social and digital marketing campaigns and activities
Organizing dental awareness programmes/camps at corporate organizations and communities
Proactively support the practice CRM in crafting & delivery of communications to individual clients as may be required.
Achieve allocated revenue targets.
Research organizations and individuals to find new business opportunities
Contribute to the development of the company's sales plan
Trending   Nigeria Army Recruitment 2021/2022 82RRI Form is Out Now (Trades/Non-Tradesmen & Women)
Requirements
Candidates should possess a Bachelor's Degree qualification with 2 – 5 years work experience.
Knowledge and Skill Requirement:
Communication Skills
Oral Skills
Written Skills
Presentation Skills
Computer Skills
Competencies:
Leadership
Decision Making
Team Player
Person Specification:
Passionate
Problem solver
Flexible
A team player
Salary
N150,000 – N300,000 / month.
Job Title: Quality Assurance Manager
Location: Ikoyi, Lagos
Job Purpose / Objective
The Quality Assurance Officer is responsible for ensuring the implementation and sustenance of Quality and Safety Policies and SOPs in line with ISO and COHSASA criteria.
The officer shall assist all Heads of departments with the interpretation of Quality Assurance and Improvement Projects and provide guidance concerning quality assurance systems and their implementation in line with business strategy and international best practices in the Health industry.
Main Responsibilities
Submit monthly QA report of activities
Internal Customer service evaluation report monthly and quarterly.
Submit Net Promoters Score on quarterly basis
Develop policies, processes and procedures in line with ISO and COHSASA requirements.
Assist in the installation and maintenance of relevant standards, ISO 27001:2013, COSO 2013, and Kaizen.
Monitor and report compliance to the requirements of ISO 9001 standard.
Monitor and track a quarterly departmental QIP with reports.
Analyze incidents and complaints data on a quarterly basis.
Process spot check report monthly
Monitoring report on all outsourced services monthly.
Perform two yearly company-wide Quality audits.
Trending   Coca-Cola Hellenic Bottling Company Recruitment for COBC Specialist
Detailed Responsibilities
Documentation Management and Control:
Implement the Clinic's document management and control policies and the policy-on-policy development requirement.
Implement internal procedures for receiving and storage of documents on Smile 360's portal
Internal Process Audit:
Perform audit/spot checks from both clinical and non-clinical processes within the Clinic.
Monitor and report compliance to the requirements of ISO 9001 and other relevant standards.
Carry out unscheduled spot checks on all outsourced activities and submit report on the last working day of the month.
Weekly Identification of risk areas for process audit and improvement.
Periodic testing of process controls and reporting to ensure that risk is reduced to tolerable levels.
Process Improvement:
Assist in awareness creation and implementation of six sigma and kaizen projects across the Clinics.
Assist in identifying sources of financial loss and improvement measures to the Quality Assurance supervisor on a weekly basis.
Assist in implementing six sigma and kaizen systems in the Clinic.
Customer Satisfaction:
Evaluate Internal Process quality by administering Internal customer satisfaction surveys on a monthly basis collate and analyze using SPSS and submit reports on a monthly and quarterly basis.
Handle, review and resolve patients and internal customer' complaints, compliments and enquiries and analyze the outcome on a weekly basis.
Risk Management / HSE:
Monitor the effectiveness of actions to address risk and opportunities and report on a monthly and quarterly basis.
Maintain a list of floor fire wardens and training programs.
Coordinate fire safety and evacuation drills for the clinic.
Gather monthly and annual HSE performance data /metrics for the Clinic.
Investigate incidents and customer complaints within the Clinic, and report on a daily, weekly and monthly basis.
Perform audits for LFI in all departments.
Trending   Npower Physical Verification Exercise Closing Date 2021
Training and Development:
Conduct QAQC related training for staff in line with the Clinic's training calendar.
Assist in coordinating all process improvement trainings and training report submitted within 48 hours.
Perform other duties as may be assigned by the Quality Assurance Supervisor.
Education and Qualifications
Minimum academic qualification of a Bachelor's Degree (B.Sc.) or HND in any relevant Science Degree.
3 to 5 years relevant work experience preferably in the Health or Service sector
Job Competencies:
Excellent interpersonal skills with all staff, patients and families
Able to build rapport, listen, persuade and negotiate
Advanced level of computer literacy – MS office & Other IT packages
Ability to engage with process owners to achieve improvement.
Good Stress Management/Composure.
Strategic Thinking, Results Driven
Organization & Time management skills
Confident and articulate
Excellent communication skills (written and oral)
Salary:  N307,000 – N500,000 / month.
How to Apply
Interested and qualified candidates should send their Resume to: jobs@smile360ng.com using the Job Title as the subject of the mail.
RECOMMENDED: How to Write Curriculum Vitae (CV) for Job Application/Employment
Application Deadline  22nd October, 2021.
Related