Senate Speaks On Attacking Governors With Direct Primary Clause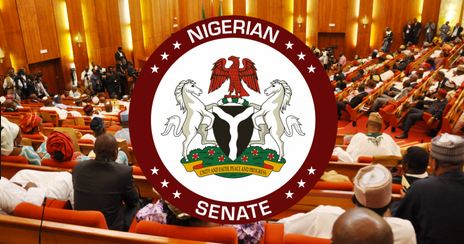 Senate Speaks On Attacking Governors With Direct Primary Clause


The Nigerian Senate has distanced itself from insinuations that the recent directive for political parties to employ the use of direct primary was targeted at state governors.
This position was made known by the spokesperson of the Senate, Ajibola Basiru who submitted that the decision of the lawmakers to approve the direct primary clause in the 2010 Electoral Act (amendment) Bill 2021 was to strengthen democratic participation and not to pitch the governors against the lawmakers.
According to Basiru, the direct primaries for political parties will encourage members to participate directly in choosing their representatives at different levels.
Ezenwoko's Blog recalls that as part of adjustments made to the electoral act bill, the Senate last Tuesday approved that all political parties must use the direct primary mode in picking candidates.
However, the move has continued to generate mixed reactions from stakeholders.
While the opposition Peoples Democratic Party (PDP) in its official reaction rejected the Senate position, the ruling All Progressives Congress (APC) said the direct primary for party elections remains the best option.
The Rivers State Governor, Nyesom Wike also knocked the Senate for ordering political parties to adopt the direct primary for picking candidates for elections, with Wike submitting that it is not the duty of the Senate to tell political parties which mode of primary election to adopt.
Reacting to the saga, Senator Basiru while defending the position of the lawmakers said the directive was not against the Governors, neither is it targeted at reducing their influence.
He also rejected insinuations that the lawmakers intentionally used the direct primary clause to limit the ability of the state governors to influence delegates in their favour when direct primary is employed by the political parties.
The Senate spokesman said: "Those people who are making such comments want to set us against our governors. As far as I am concerned, the governor of my state (Osun) is my leader and I don't have any issue with him."
He said the argument by the opposition parties is baseless, charging them to stop whipping up political sentiments because of their personal interests.
Basiru added that the senators approved the clause to strengthen democracy and not to attack any individual persons as some of them might also contest or become governors later in the future.