I'm Not In Court Against PDP But Against The Person Who Wants To Snatch The Soul Of The Party – Secondus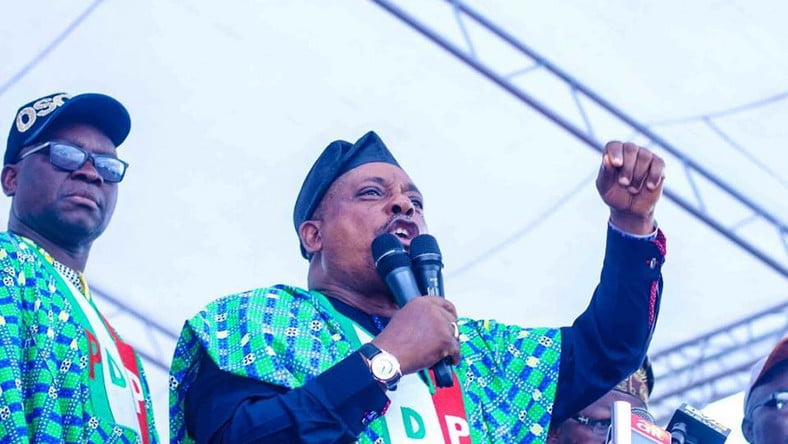 I'm Not In Court Against PDP But Against The Person Who Wants To Snatch The Soul Of The Party – Secondus


The suspended National Chairman of the Peoples Democratic Party (PDP), Prince Uche Secondus says he's not backing out of the court case against the party until justice is served.
He however added that he is not against the PDP itself but against those who want to destroy the party by their actions.
Additionally, Secondus in the statement on Sunday through his media adviser, Ike Abonyi said he is not under any pressure to withdraw the case from the court as been speculated in certain quarters.
According to him, the PDP leaders are also aware of what is going on but choose to play mind games with the situation.
The statement read: "For the avoidance of doubt the media office wishes to restate that Prince Secondus is really under pressure for justice and would seek it anywhere to save the party from hirelings out to destroy and derail the focus of the party.
"The truth which the said news did not state is that Prince Secondus is not in court against the party but was dragged to court instead by person bent on hijacking the soul of the party.
"The party leaders are aware of who went to court against it and knows what to do rather than indulging in mind games.
"For avoidance of doubt, the justice Prince Secondus is seeking is as enshrined in the party constitution which is supreme and states clearly how a national chairman and any national officer can be sanctioned even where there is a known breach not to talk where this none."
Though no specific name was mentioned in Sunday's statement, It will be recalled that last week, Secondus took a swipe at Governor Nyesom Wike of Rivers State.
Wike had in a recent interview with BBC Pidgin stated that he moved against Secondus because he failed to perform.
Reacting in a statement issued Thursday by his media adviser, Ike Abonyi, Secondus accused Wike and his aides of trying to blackmail.
He stated that the Rivers governor is only attacking him because he refused to do his bidding by handling the party structure to him.
According to the embattled PDP chieftain, he is in court to clear his name, correct the blackmail and concoctions.
Secondus also dismissed claims by Wike (he however refused to mention the governors name) that he is now romancing the opposition following his suspension.