Reactions As 61-Years-Old Man Marries His 18-Year-Old Goddaughter |Photos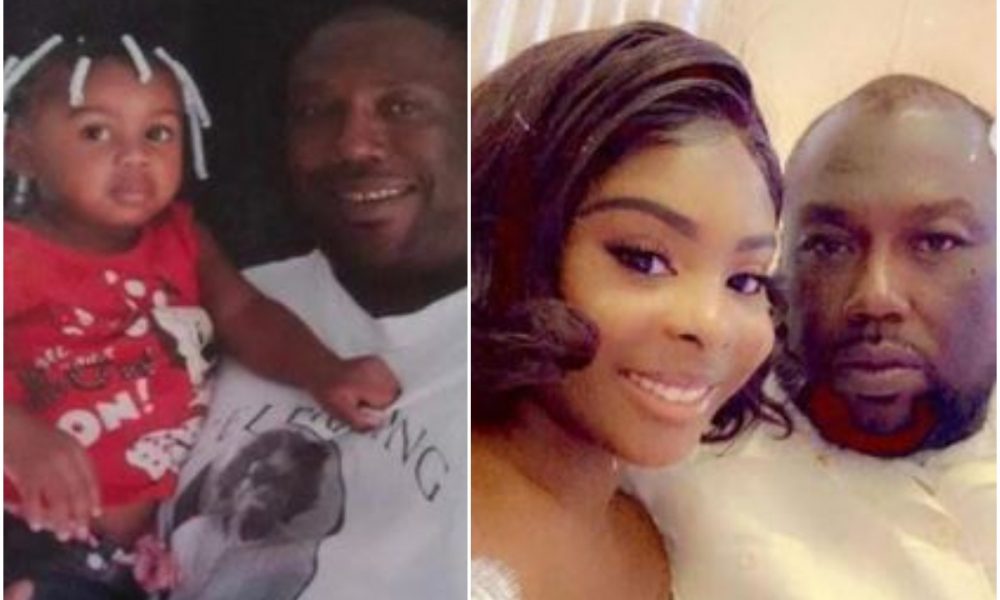 Reactions As 61-Years-Old Man Marries His 18-Year-Old Goddaughter |Photos


A 61-year-old Mike Haugabook has been accused of grooming and marrying his 18-year-old Goddaughter, Deja Haugabook.
In the series of post shared on Facebook, Mike Haugabook had dated Deja's mother and used to be her godfather but started grooming her at 14, eventually married her 18.
The couple, who are allegedly married with a 2-year-old child, have been together since Deja was 16.
The photos of the couples have sparked outrage on social media with a lot of people condemning outrightly the union whilst calling out the man for taking advantage of the girl.
Reacting to the public outcry, Mike via his Facebook warned the public to stay away from his family, adding that the women condemning his marriage to this teenage wife were only jealous of her and what they share.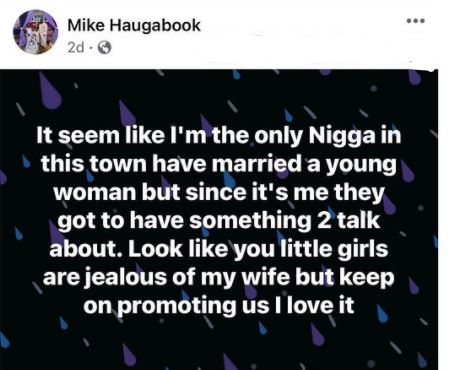 Deja also via her social media addressed the issues, noting that she's a grown woman who's capable of making her own decisions.
She also added that she works full time to take care of her four kids and people should learn to mind their businesses.
Deja's response to critics below;
Sharing the story on social media, a Twitter identified as Somebody's fine mama wrote;
"You guysss!!! This girl is 18 and she just married her Godfather who used to date her mom. He's 46 or 47. They have a 2-year-old daughter and he has 3 other kids. He's been dating and grooming her since she was 14. I am sick to my stomach."
See reactions below;