PHOTOS: Man's Transformative Change After Giving His Life To Christ Wows Many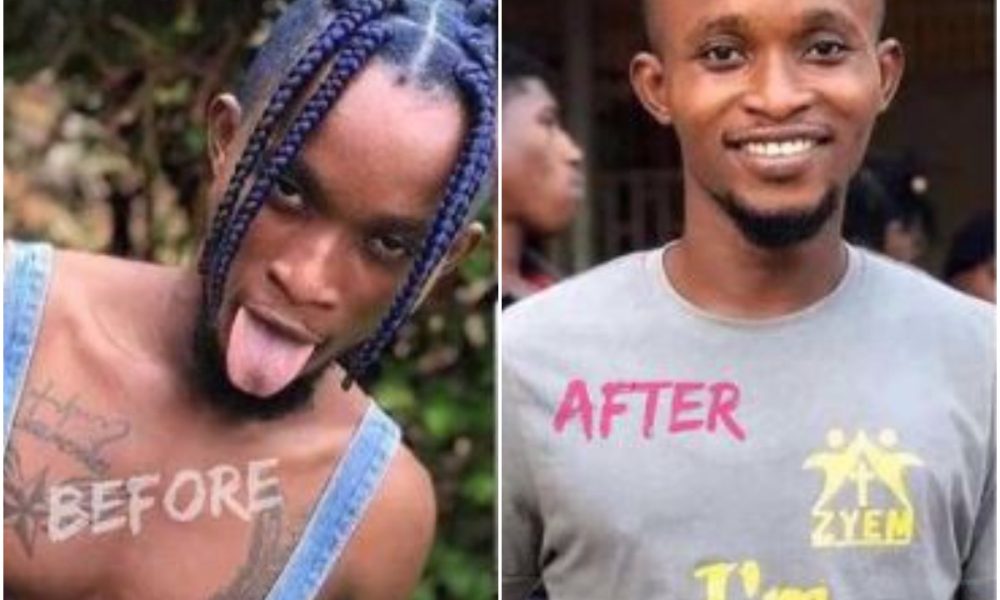 PHOTOS: Man's Transformative Change After Giving His Life To Christ Wows Many


A Ghanaian man identified as Aaron Akrong has taken to his social media to share transformative photos of himself before and after he encountered Christ.
According to Aaron, he made the decision to follow Christ in September 2018 and has never looked back.
The man who's now a pastor narrated how he was a homosexual for almost 20 years abusing all sorts of drugs until he met Jesus and dropped the lifestyle.
He added that through his salvation, he has continued to bring many who were like him to Christ even though he's not yet baptized, noting that he's filled with the holy spirit who empowered him to do so.
In his own words; "Jesus flipped the switch challenge! September 21st 2018, i made the best decison of my life and i dont wanna look back! I've been gay for almost 20years amidst bout of drug abuse. Was championing the cause of the LGBT cause in Ghana until God did what he does best. Now I'm a minister of the gospel turning many ynto God through the power of God's son jesus the christ. I'm not Baptized yet but filled and Baptized with the holy spirit. All glory belongs to God and He is worthy to be Praised."
See photos below;