Pantless Dancer Gives 'Promo' To Fans By Allowing Them Touch Her – [Video]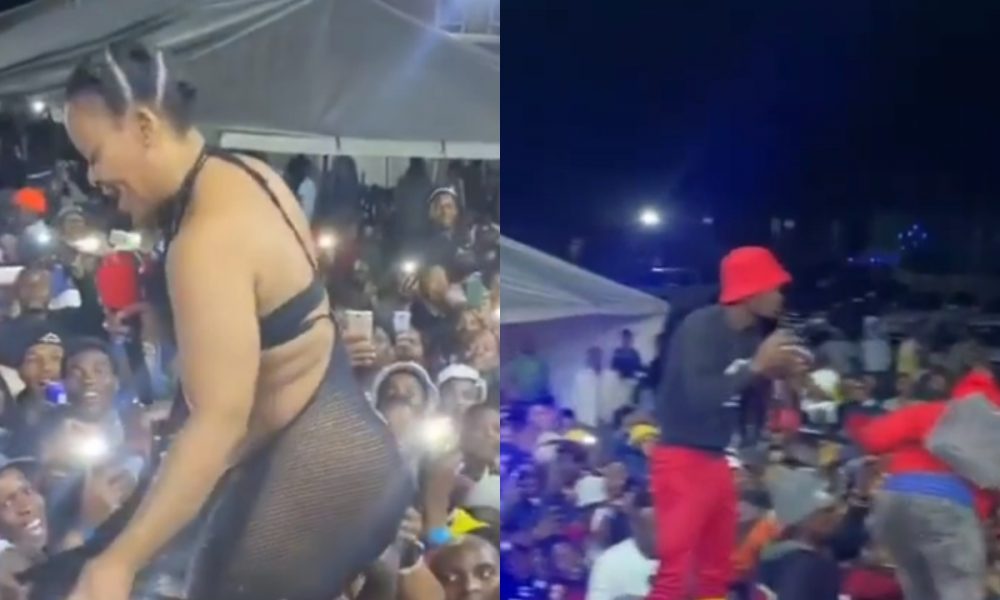 Pantless Dancer Gives 'Promo' To Fans By Allowing Them Touch Her – [Video]


Popular South African pantless dancer, Zodwa Wabantu, has caused stirs at a live performance after allowing her fans to touch her thighs and beyond.
Ezenwoko's Blog understands that the socialite while performing on stage, reached out to her pant, removed it to thrill her fans after which she threw the underwear into the crowd.
Fans could be seen in the video shared by Wabantu herself on Instagram, dipping their hands between her thighs as she performed.
The singer was performing in a skimpy see-through dress that left little to the imagination when fans reached up and began pulling at her dress.
While some of the fans rubbed her thighs, others went even deeper in Wabantu's under before she stylishly moved away from their reach.
Sharing the video clip on her Instagram account, Zodwa Wabantu captioned "Authentic, Genuine, There's Zodwa Wabantu in Everyone".
Watch the video below:
Meanwhile, Nigerian musician, Oluseun Kuti, son of Afrobeat legend, Fela Kuti, has revealed how to gain access to God.
Taking to his Instagram story on Sunday, October 24 the singer revealed that you could gain access to God by getting high.
Kuti said: "One cannot get access to the most high unless they get high."
Seun also revealed that he wants to get high so he will be able to gain access to God. "Me, I want to get high so I can talk to God.
"If you don't get high, you cannot talk to God," he wrote.