Ohanaeze Knocks Northern Coalition For Asking Court To Allow Igbo Secede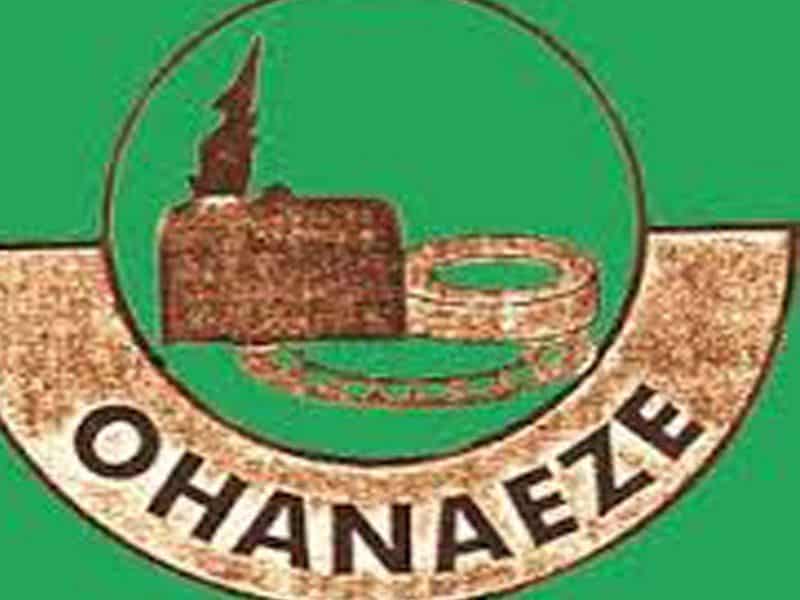 Ohanaeze Knocks Northern Coalition For Asking Court To Allow Igbo Secede


The apex Igbo socio-cultural organisation, Ohanaeze Ndigbo, has described as "jobless" the Coalition of Northern Groups (CNG) for asking the court to allow the South East to leave Nigeria.
Recall that the CNG had filed a suit before the Federal High Court in Abuja praying for the secession of the Igbo out of Nigeria to stem the tide of violence and destruction allegedly caused by the agitation for secession championed by the Nnamdi Kanu-led Indigenous People of Biafra (IPOB).
In the suit marked FHC/ABJ/CS/538/2021, the plaintiffs led by Nastura Ashir Shariff, Balarabe Rufa'i, Abdul-Aziz Sulaiman and Aminu Adam are praying the court to compel the National Assembly to hasten the exit of the South-east before the conclusion of an ongoing constitutional amendment.
They claimed that they do not want a repeat of the 1967-1970 civil war that cost the country millions of lives and property worth billions of naira.
But in a statement through its spokesman, Chief Chiedozie Ogbonnia, the Igbo group stated that the Igbos will leave the country whenever they want to exit Nigeria.
Ogbonnia added that no person or group had the right to act superior to another in Project Nigeria, saying that the Northern coalition members are "indeterminate and not even known."
He said: "Because no group has right whatsoever to ask another to go or to ask another to leave Nigeria, Igbos have as much right in Nigeria as any other ethnic group. And to that extent, Igbos will leave Nigeria only when they wish to do so but not on the instrumentality of another group.
"On the other hand, Igbo has sacrificed much more than any other group for the corporate existence of Nigeria. I repeat, Igbos have sacrificed much more than any other group for the corporate existence of Nigeria and it is not in doubt."
"So, if any group should talk about ownership of the country it is those who have sacrificed more."
"The Indigeneity of Nigeria largely boils down to the Igbos, Yorubas and others while some of "this coalition come from distant places in West-Africa."