Nigerians React As Business Man Demands One Night Stand From A BBnaija Housemate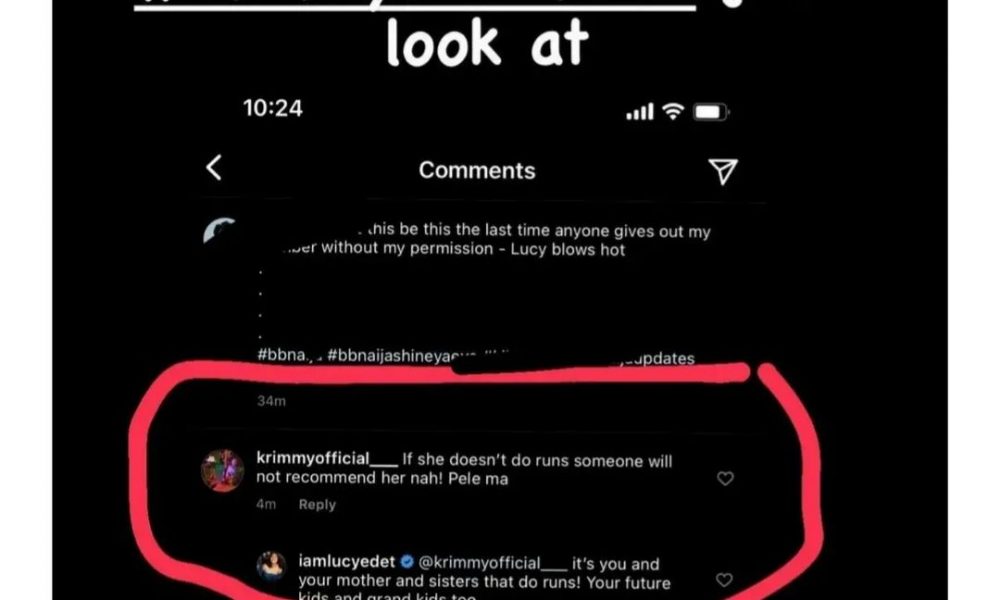 Nigerians React As Business Man Demands One Night Stand From A BBnaija Housemate


Former Bbnaija housemate, Lucy Essien has cried out over an alleged businessman asking her for a one nightstand via her DM
In a WhatsApp message, a man who introduced himself as Debo asks Lucy if she is free for the night. He also goes ahead to explain that he is a businessman who is based in Ph but presently in Lagos, Ikoyi.
A user by the handle krimmyofficial stated that if the former Bbnaija housemate was not into such she would not have been contacted.
The statement riled Lucy up, forcing her to curse her follower out.
Some Nigerians have agreed with the follower stating that Lucy would not be contacted if she was not into such line of business.
Below are some comments culled by Ezenwoko's Blog
white_shark_23: "Nobody go drop ur number if u don't do that lowkey."
crystal.automobile: "I expected serious rage in her first response, but she was courteous and wanted to know who. That's suggestive of a possibility."
iamp.raise: "Why was she recommended?
I hope it's not what I'm thinking 🤔"
chiimamaka: "My dear, you don't have to be doing Runs for people to enter your Dm and spew rubbish."
usherjeekk: "They are all doing runs na. Before someone can give out ur number for all night flex and the person now ask you "if you are free all night" which means that you are in that line. Someone can not just ask you such a question if you are not into the game."
oma_.xo: "N of all things are u free for the night🧐🧐🧐"
ebocute_gh: "How can I listen to the voice note please 😢"
iamorire: "Why she dey vex reply if she no do ham 😂"