Femi Kuti Shares Epic Throwback Photo Of Fela Kuti To Celebrate His Posthumous Birthday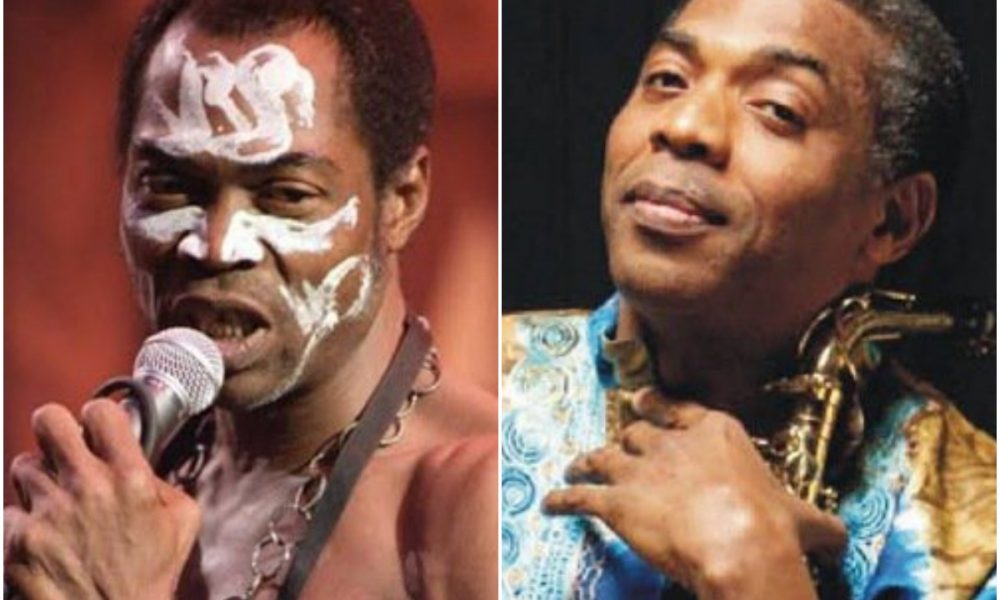 Femi Kuti Shares Epic Throwback Photo Of Fela Kuti To Celebrate His Posthumous Birthday


Afrobeat musician, Femi Kuti has taken to social media to share an epic throwback photo of his Afrobeat legend father, Fela Anikulapo Kuti in celebration of his posthumous birthday.
Ezenwoko's Blog understands that the Nigerian musician and activist Fela Anikulapo-Kuti was born on the 15th of October 1938 and would have marked his 83rd birthday, if he were to be alive today, the 15th of October 2021.
In his remembrance, Femi Anikulapo Kuti, the late music icon's first son, via his Instagram on Friday shared a throwback photo of his late father, saying the family misses him.
Femi Kuti wrote on IG, "HPBD to our father FELA.  Wow 24 years gone and we still miss you so much.We love you🤗🤗🤗🤗🤗"
See post below;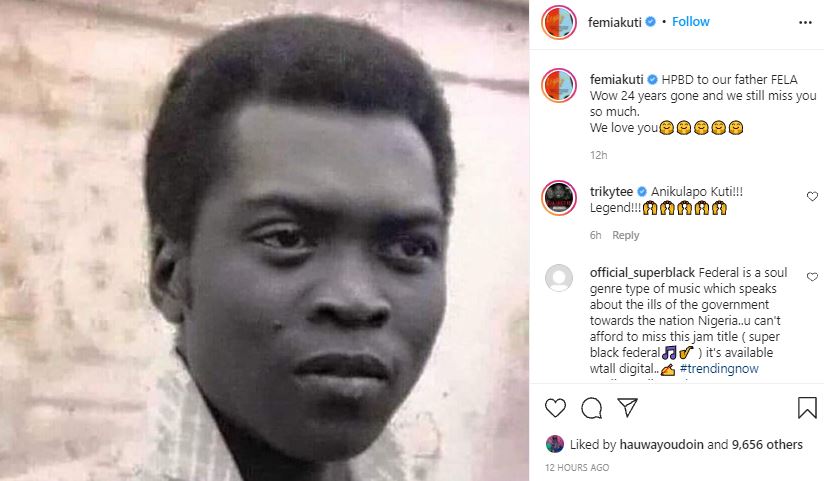 Regarded as the pioneer of Afrobeat, an African music genre that combines traditional Yoruba percussion and vocal styles with American funk and jazz, Fela Aníkúlápó Kuti, also known as Abami Eda, was a Nigerian multi-instrumentalist, bandleader, composer, political activist, and Pan-Africanist.
Fela Kuti, who was known for his Afrobeat style of music, created the foundation on which many Nigerian modern-day singers like Wizkid, Burna Boy, among others, are building on as they also pay homage to him in return.