Nigerian Man Caught Stealing Yams, Blames Buhari For His Action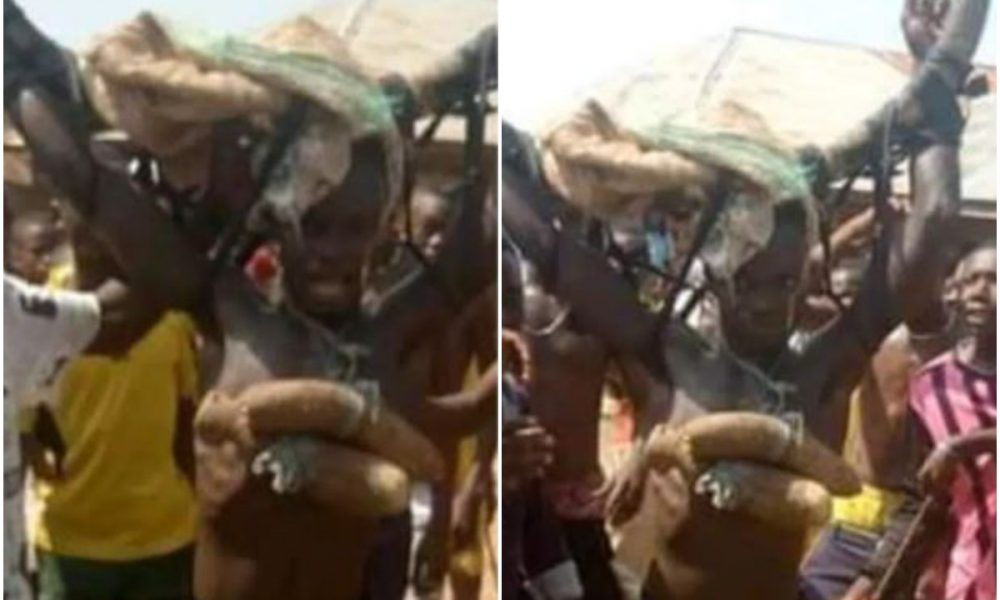 Nigerian Man Caught Stealing Yams, Blames Buhari For His Action


A Nigerian man who was caught stealing yams at a farm in Ogwule, Agatu Local Government Area of Benue State, has blamed the Buhari-led administration for his actions.
According to reports, the incident was said to have occurred on Sunday in Ogwule Ogbaulu village.
Olikita Ekani, an indigene of Agatu, said this was not the first time the area would be experiencing farm produces theft.
According to Ekani; "Another youth caught in Ogwule Ogbaulu Agatu LGA, after stealing yams from someone's farm.
"When confronted by rampaging youths, the culprit agreed that he stole the yams, asked forgiveness, promising that he would change a new leaf of life in Jesus name.
"What is so surprising to me from his statement is that, he was not ashamed, appeared to be happy over what he did."
In other news, the South African Police Service has announced that one of its officers has gone missing. He was last sighted on Wednesday, 20 October 2021.
According to the police report, Simphiwe Phumlani Lucas Sibiya was last seen by his mother before no one could confirm his whereabouts.
Ezenwoko's Blog understands that the 43-year-old officer went missing just a few days before his wedding.
A KwaZulu-Natal police have appealed to the public to help with any information that could lead to finding the missing  Sergeant who is stationed in Mbongolwane.
A statement released by the provincial police spokesman, Captain Nqobile Gwala, read: "DURBAN – Mbongolwane SAPS are seeking assistance in finding a police Sergeant, Simphiwe Phumlani Lucas Sibiya (43) who is stationed at the same police station.
"The officer was last seen by his mother at 22:00 on Wednesday, 2o October 2021 at his homestead at Ndikilini area in Mbongolwane. He was due to be married on 24 October 2021.
"We request anyone who may have information that can assist in fingind him to please contact the Detective Branch Commander, Warrant Officer Hadebe on 082 459 1829 or Crime Stop on 0860010111."