Nigeria Police Constable Recruitment 2021 | policerecruitment.gov.ng Register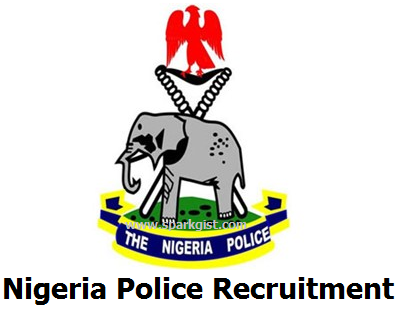 Nigeria Police Constable Recruitment 2021 | policerecruitment.gov.ng Register


The Nigeria Police Force (NPF) are inviting applications from suitably qualified Nigerians for enlistment into the Nigeria Police Force for 2021
Job Title: Police Constable (Recruits)
Location: Nationwide
General Requirements
Applicants must have passion for a career in the Nigeria Police Force and must satisfy the following:
Nationality: Be a Nigerian citizen by birth and possess National Identity Number (NIN).
Age: Must not be less than 18 years of age or more than 25 years of age.
Education: Must have an O' Level Certificate at least Five (5) Credits level passes including Mathematics and English Language in not more than two sittings in WASSCE/GCE/N ECO/NABTEB.
Chest Measurement: Must not have less than 86cm (34 inches) expanded chest measurement (for men only).
Physical Features: Must not have any one of the following abnormalities or deformities: Speech Impediment, Knock Knees, Bow Legs, Bent Knees, Flat Feet, Deformed Hands which cannot perform the full functions of the hand, Tattoos, Bodily Scar, Defective Eyesight or Squint Eyes, Amputation of any part of the body, Gross Malformation of teeth, Protruding Navel.
READ – Register/Apply for Nigeria Police Recruitment 
Pregnancy: Must not be pregnant at the time of Recruitment.
Financial Status: Must be free from any pecuniary embarrassment.
Character: Must be of good character and must not have been convicted of any criminal offence.
Height: Must not be less than 1.67 metres in height for men and 1.64 metres for women.
Guarantors' Form: Must download and fill the Guarantors' Form, presenting verifiable references from any two (2) of the following: Traditional Rulers, Magistrate, Local Government Chairman, Heads of Educational Institutions attended, Career Civil Servant not below the rank of Grade Level 12, Police Officer not below the rank of CSP, or Military Officer not below the rank of Lieutenant Colonel. Possession of a valid National Drivers' Licence is an added advantage.
NOTE: All candidates must undergo medical examination before final selection.
Nigeria Police Constable Recruitment will start on the 18th October, 2021
How to Apply for the Nigeria Police Constable Recruitment 2021
All applications must be submitted "Online".
You "Must" have a functional Email Address and Mobile Phone Number before you begin your application;
Click here to get the application link: www.policerecruitment.gov.ng
Fill and "Submit" the Online Form. (Review the information before final submission).
Ensure that you print out the information that is sent automatically to your Email., and do not forget to copy and save your "Registration Number" for future correspondences. The "Number" is case-sensitive please.
You would be required to present a hard copy of the email message sent to you if you are shortlisted and contacted for the next stage of the recruitment process.
The recruitment exercise is absolutely free
Warning!
No email and/or phone number can be used more than once in this application.
The Nigeria Police Force shall not enter Into any correspondences with candidates or on behalf of candidates in this exercise aside this portal or candidates emails/telephones.
Applicants with multiple applications would be disqualified.
Closing Date For Nigeria Police Constable Recruitment
The closing date for application is 28th of October, 2021.
The post Nigeria Police Constable Recruitment 2021 | policerecruitment.gov.ng Register appeared first on Recruitment Press.