N20b Bailout Loan: EFCC Withdraws Case Against Kogi Govt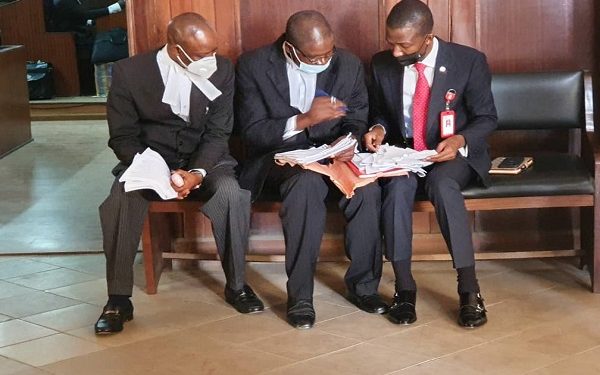 N20b Bailout Loan: EFCC Withdraws Case Against Kogi Govt


The Economic and Financial Crimes Commission (EFCC) has withdrawn its suit seeking the forfeiture of N20billion loan request granted to the Kogi State Government by Sterling Bank Plc.
Recall that the EFCC said the Kogi government had in 2019, approached the bank with the loan request to pay workers' salaries, but it allegedly fixed the bailout fund in the bank to yield interest.
This led to the court freezing the state account domiciled in the bank, pending the conclusion of the investigation or possible prosecution by the EFCC.
But during the hearing of the case on Friday, Justice Chukwujekwu Aneke of the Federal High Court sitting in Lagos, granted the order of withdrawal sequel to a motion filed and argued by EFCC counsel, Kemi Pinheiro, SAN.
The presiding judge said since the commencement of the suit had been clarified, and an intention had been shown to return the sum of N19.3bn to the Central Bank of Nigeria (CBN), the motion to withdraw is granted.
Ezenwoko's Blog recalls that Justice Tijjani Ringim had ruled that the state account should be closed pending the conclusion of the investigation or possible prosecution by the EFCC.
Justice Ringim, in granting the exparte application by the EFCC for the freezing of the suspicious account, directed the anti-graft agency to make a quarterly report of its investigation to the court.
But the state Commissioner of Information, Kingsley Fanwo, berated the anti-graft agency for dragging the state government to court over false claims.
Fanwo described the allegation of the EFCC that it mismanaged funds as spurious and baseless, urging the public to disregard the claims by the anti-graft agency.
He stated that the loan taken from the bank was actually used in augmenting the payment of salaries and wages to workers and offset other running costs.
The commissioner added that the state government will appeal the court judgement which ordered the freezing of her account.