Multi-dimensional Approaches Needed To Tackle Socio-economic Challenges – Senator Abiru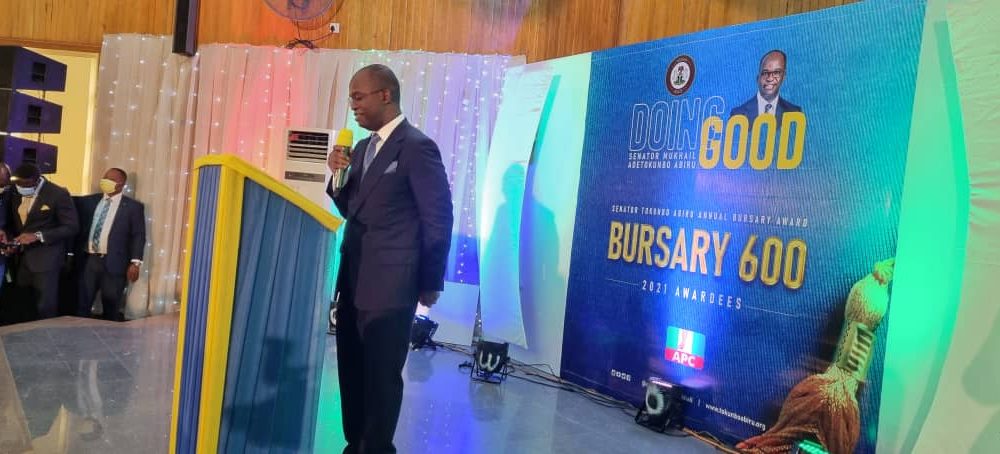 Multi-dimensional Approaches Needed To Tackle Socio-economic Challenges – Senator Abiru


Senator Tokunbo Abiru (APC-Lagos East) has stated that there is a need for multi-dimensional approach to tackle socio-economic challenges confronting the youth.
Ezenwoko's Blog reports that the lawmaker stated this on Thursday while speaking to his constituents at the Lagos Polytechnic, Ikorodu.
He said, "This, I have sought to achieve with multi-dimensional approaches, which include: collaborations; co-creations; funding; infrastructural interventions, capacity building; etc.
"It is a part of this that has given birth to the annual ''Senator Tokunbo Abiru Bursary endowment fund'' to support and encourage our star students in their respective tertiary Institutions of learning- the reason we are all here today.
"The objective of this scheme is to promote higher qualitative education by supporting brilliant students but who have challenges funding their education in furtherance of their academic pursuit".
Speaking further, the former bank executive reiterated his passion for providing good for the greater number of people.
Abiru maintained that he will continue to champion initiatives that will positively impact the lives of youths and prepare them for the opportunities in the current digital and knowledge economy.
"The minimum we can do as leaders and in fidelity with our social contract with the esteemed constituents who majorly fall within this demography is to provide support for their dreams to have full and maximum expression," he said .
"I want to let you know that I am passionate about ensuring 'greater good for greater number'.
"This mantra guides my philosophy and strategy in giving a lease of life to our people as much as is within my power. The tactics to drive home this strategy is encapsulated in the resonating and reassuring 'DOING GOOD' drive," Abiru stressed.