Mother Of Two Commits Suicide Over Her Husband's Infidelity – [Video]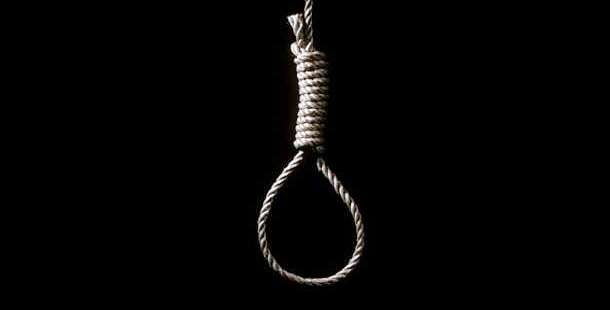 Mother Of Two Commits Suicide Over Her Husband's Infidelity – [Video]


A Ghanaian woman identified as Rebecca Amoah has reportedly killed herself in reaction to her husband's alleged infidelity.
The 35-year-old mother of two is said to have severally cautioned her husband to desist from having extramarital affairs but that he wouldn't listen to her.
Amoah who couldn't stand her man's actions any longer reportedly resolved to suicide, leaving behind her two kids.
Residents confirmed to newsmen that Amoah has been lamenting bitterly over her husband's attitude and had threatened to kill herself.
On the day of the incident, Amoah reportedly locked herself in a room in their apartment while the husband was away and carried out the act.
Carpenters, according to residents' testimonies had to break the door before Amoah's lifeless body was recovered.
Ezenwoko's Blog understands that incident occurred at Kasoa, a suburb of Accra and is currently being investigated by the Kasoa police station.
The husband has been told of the unfortunate death of his wife.
Watch a video clip of the narration below as shared on LIB:
In another news, a 28-year-old lady in Illinois has killed her boyfriend for allegedly denying her a kiss.
The desperate lady, Claudia Resendiz-Florez was reported with her boyfriend James Jones and his girlfriend at their home in the city of Rolling Meadows when the incident happened.
Ezenwoko's Blog learnt that the trio were having a drink together when Resendiz-Florez allegedly asked Jones for a kiss but he denied her because his girlfriend was sitting next to him.
Jones reportedly kissed his girlfriend after he had declined the same for Resendiz-Florez.
The act, Ezenwoko's Blog understands prompted envious Resendiz-Florez to ask the girlfriend for a kiss, prosecutors said during a bond hearing.