Meet Nigerian Governor Who 'Doesn't Talk, Can Sit With You 10 Days Without Speaking'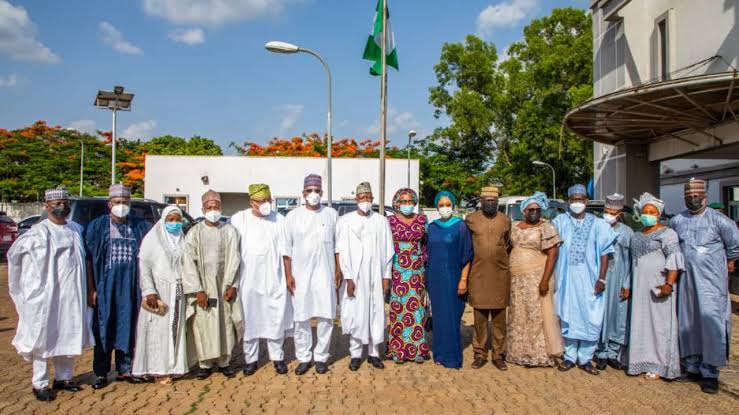 Meet Nigerian Governor Who 'Doesn't Talk, Can Sit With You 10 Days Without Speaking'


"Because of my nature, I don't talk. I can sit with you for 10 days, I won't say a word to you", these were the words of the Governor of Kwara State, AbdulRahman AbdulRazaq, who quickly added that his political opponents underestimate him and what he can do due to this taciturnity.
Ezenwoko's Blog reports that he stated this while speaking to ThisDay about the alleged humiliation he has suffered in the hands of Minister of Information and Culture, Lai Mohammed, with whom he is battling for the soul of the All Progressives Congress (APC) in Kwara State.
Pointing out how unpopular the Information Minister is in his native state, the Governor said, "Lai Mohammed knows only one member of the Kwara State House of Assembly" and that during the last election, Lai "came to beg me to accommodate his own candidate because he lost the primaries… I allowed him, Popoola."
He further stated, "Lai cannot win an election in his ward. They're good with social media noise. That's all they do. But nobody's asking how each member of the state assembly emerged. How did they manipulate their way to win their seats?
"There was no godfather, putting people in place, everybody struggled to emerge. We would network and work with each other. No godfather. Everybody struggled in their own way. Yes, I gave money, and they also sourced money for themselves.
"So everybody struggled to win this thing. But some people will sit down and say that it is their party. It is this or that, that I don't have anybody. If I don't have anybody, I have all the legislators with me. Is that not something?
"Let them tell me, they have people. How many legislators do they have both in the state and National Assembly on their side? It's just a whole lot of media hype. Lai came a few months ago to make noise that he sponsored the campaign, did this and that."