Matawalle Has Made Me Irrelevant But I Am Ready For Political Battle With APC – Zamfara Deputy Governor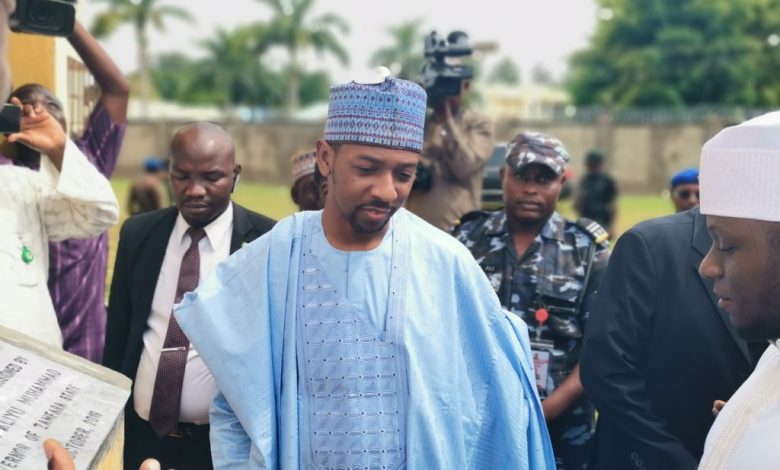 Matawalle Has Made Me Irrelevant But I Am Ready For Political Battle With APC – Zamfara Deputy Governor


Zamfara State Deputy Governor, Mahdi Aliyu Gusau has accused Governor Bello Matawalle of making him irrelevant.
Ezenwoko's Blog reports that Gusau had refused to dump the Peoples Democratic Party, PDP, for the All Progressives Congress, APC, with his principal early this year.
Speaking at an inspection of a new PDP Secretariat in the state, Gusau accused the state House of Assembly for witch-hunting him.
He however boasted that the PDP was very much ready to wrestle power from the APC in 2023.
According to the deputy governor, he has assumed leadership of the opposition party since the defection of Matawalle to the APC.
He said: "After the defection of Governor Matawalle, we got a befitting Secretariat of our party as the APC had hijacked all the PDP Secretariat and converted them to APC offices in the State."
Aliyu Gasau stated that during the time of former Governor of Sokoto State, Senator Magartakada Wamakko similar issue occurred but Wamakko ignored party differences and worked with his deputy to move the State forward.
"So, what is wrong if Governor Matawalle would give me the chance to follow the party of my mind instead of making it compulsory for me to follow him to APC which is not in my political agenda," he said.
"Even as a Deputy Governor of the State, the Governor has made me very redundant and irrelevant but that is not the democratic rule."